I've travelled down the highway of alternative bars many times. Occasionally and sometimes to my surprise, I arrive in Weirdsville on carnival day but generally I arrive after dark only to find the pub's shut and the chippy served its last battered sausage an hour ago … it can be a disappointing journey. Funny shaped bars may have found a happy home within the bikepacking community but fitting them simply as a mark of intent or a symbol of belonging will only lead to heart-ache … wrist ache and back ache.

Alternative or just plain weird handlebars should only be considered if you believe they will add something tangible to your cycling experience. The potential for different hand positions over the course of a long ride is an oft sighted reason. The additional ironmongery or jaunty angles could be ideal for attaching luggage, lights or a gps. Perhaps the peculiar shape helps alleviate an old niggling injury? The possible reasons are many and varied and if you think something less ordinary will improve the comfort or practicality of your bike, then you might be interested in the Surly Moloko bar? You might also be interested if you've ignored everything you've just read and simply want to fit something that screams – 'look at me, quick, everyone look at me".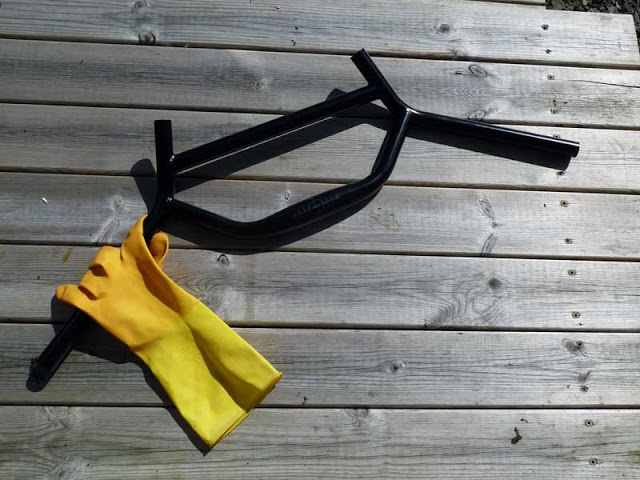 At 735mm, there's plenty of room for hands and anything else you might like to fasten to them.

Once upon a time in a land far away, I was an engineer and the engineer that still resides within me knows that, what looks right, often is right. However, there's conflict because the bikepacker within knows that sometimes, the very things that appear to look most wrong, can actually turn out to be the most right – fried Spam and mint sauce toastie being a prime example. Viewed on a computer screen and from just about any and all angles, the Moloko bar looks wrong. Things don't really improve when you see it in the flesh, in fact it's not until you pick it up and hold it in your hands, that it suddenly all makes sense … it turns out they were right and beauty is indeed in the eye of the beholder.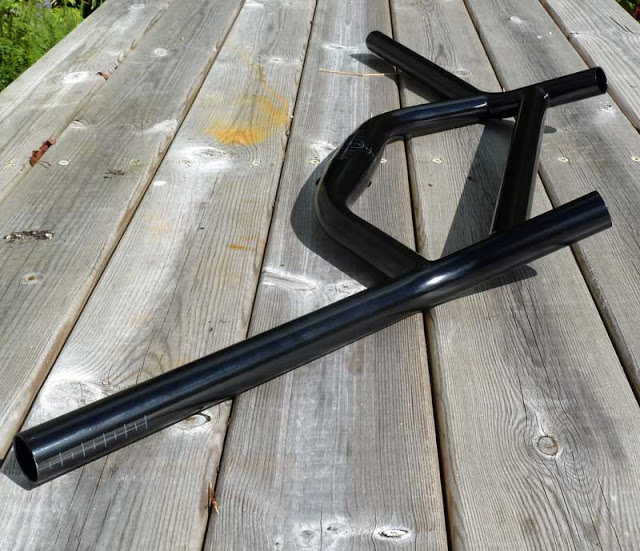 I honestly don't think I've done the weirdness justice with this photograph.

The Moloko measures 735mm tip to tip. Sweep is a generous 34 degrees, they fit a 31.8mm stem and the main part of the bar is flat. All that metal makes for a heavy bar because that metal is best quality Cromoly and not aluminium. A pair weighs a shade over 700g on my scales which I'm guessing is twice as heavy as your current bars – but what price weirdness? You'll not break them in a hurry and if you think of them as three sets of bars in one, then it's only 230g a set. The amount of potential pain relieving hand positions is only limited by your imagination and if or how you decide to tape them. There's ample room for straps, bags and all manner of gadgets and if you do just want people to point and stare … look no further.

More soon.