Someone said to me, that they believed there'd been a soft luggage revolution in recent years – I disagreed. Soft luggage was first strapped to bikes decades before racks and panniers ever were, so it's nothing new … I argued that 'evolution' rather than 'revolution' might be a better description of what's taken place within the sphere of lightweight, two wheeled travel over recent years.
There'll always be those who say, "Bikepacking is no more than a new name for touring" but like it or not, nothing proclaims your cycling allegiances and defines you as a 'Bikepacker' in the eyes of the world, more than what luggage you choose to ride with. Bags, straps and harnesses of differing styles can be seen from Brighton to Bolivia and all points in between. The increase in demand has unsurprisingly lead to a big increase in the number of potential suppliers … in reality, we've never had so much choice.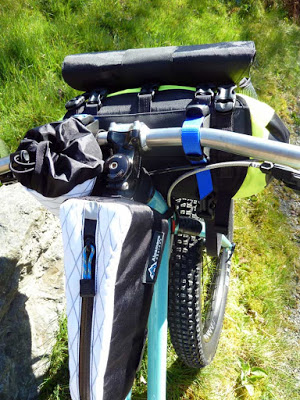 There's no set formula for designing and producing 'rack-less luggage'. It may be a fairly simple concept but the potential for variation is staggering. Personally, I believe anyone investing their time and money and entering the market now is quite brave. It's too late in the day to produce something revolutionary, the parameters have already been set, as have peoples expectations … although experience tells me, expectation and unrealistic often go hand in hand. No, if you want to enter the market, you need a range of products that incorporate a high degree of, attention to detail. Little touches your competitors have perhaps overlooked, a tweak that distinguishes your product from the rest of the market, something unique that 'adds value', increases usability and reduces any potential compromise for the bikepacker on the ground … as they say, the Devil's in the detail.

It's easy to think that designing something like bikepacking luggage would be a reasonably fast and easy process – think again. We don't see the countless prototypes that'll never see the light of day or the months it took to refine a single idea. We're not privy to the endless testing and re-testing required to make sure something performs as it was designed to – even when it's in the hands of a cold, wet, semi-comatose zombie at three in the morning.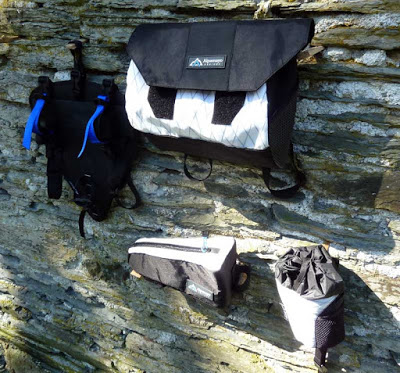 My shop display skills probably need a little work.

Alpamayo might not be a name you're familiar with but they've done all of the above. Over two years of continual testing and design in the Andes have left them with a range of products that they're hoping display the previously mentioned and all important, attention to detail. Unusually, Alpamayo products are also made in Peruvian Andes by a small team of skilled craftsmen – something you perhaps wouldn't expect to hear.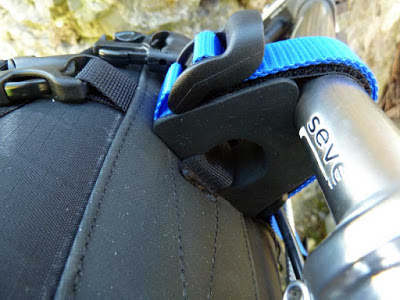 90 degree cables are much less likely …

Have you ever thought that putting a drain hole in a stem bag would be a good idea? How about fitting attached spacers to a bar harness to help reduce potential cable routing issues? What about adding a fully waterproof liner to the inside of a bar accessory bag? You have? Well, Paul and Sam at Alpamayo thought so too and incorporated those and lots of other ideas into their designs.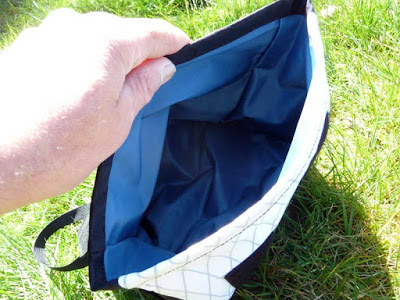 … as are soggy pork pies.

As you might expect, the range covers all the main luggage attachment areas of front, back and middle and most products are available in reassuring black or a more upbeat white. With our introductions over, I'm off to give them a thorough testing, sadly it won't be in the Andes but we all know just how tough two hundred Welsh miles can be on kit. I'll report back.
Alpamayo