I value freedom above just about anything else. Knowing that, what, when, how and why are blank pages in an open book that I've yet to write is a genuinely precious thing but as with many truly precious things, it's something that can be hard to find. At this point, I could write about how modern society doesn't encourage freedom and how for many people freedom is an elaborate illusion and the glimmer of light at the end of a never ending tunnel … but that might be a bit depressing, so I won't.

Bikepacking is freedom! Perhaps that's a bold statement and one that some may not entirely grasp but bikepacking does have the ability to capture the real essence of freedom and distill it into a potent tonic. How much you choose to water it down is dictated by personal preference … 'dilute to taste' as it says on the back of my Vimto bottle.



Freedom and friendship.

Freedom – such a great gift from such a small package but it doesn't end there though because bikepacking is the gift that keeps on giving. One of the other things I've learnt to place great value on is friendship. Not something casual or a mere office canteen pleasantry, no I mean real, 'one for all, all for one, when the chips are down, highs and lows' friendship. Maybe it's a symptom of a common bond, a united experience perhaps? I might be a little unsure about the inner-workings but I am certain that bikepacking has some strange ability to quickly produce strong, long-lasting bonds in a way very few things seem able to. Bikepacking really is like a buy one, get one free offer on your favourite big box value pack.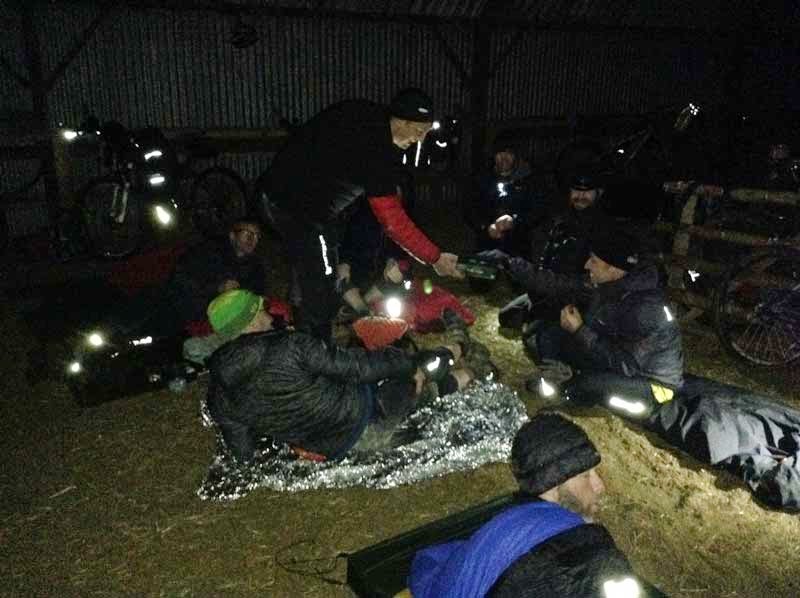 Only true friends share their After Eights round after dinner.

I realise the above may sound borderline 'hippy-dip-shit' but no one's ever accused me of being a spiritual kind of bloke. I don't ride to find myself, I ride to lose myself and I always thought 'New Age' was a ladies clothes shop until it was pointed out to me that's actually 'New Look'. No, this is simply an invitation to anyone stood on the banking side looking at the other kids playing in the water. Come on in, it's much warmer than you think, the big lads won't splash you and there really are no sharks. You've very little to lose but a wealth of things to gain.