My mum once told me, "there's someone for everybody" … Gravel is a place where influences and ideas from every cycling genre meet and mingle. With such a big gene pool available it shouldn't be a surprise that 'gravel' covers a wonderfully broad and diverse spectrum. For some, gravel may have tempted them away from the tarmac and into a whole new dimension previously undiscovered. For others, 'gravel' might transport them back to a simpler time and the rediscovery of what first drew them to ride a bike off-road. There's no right and no wrong. It appears that 'Gravel' now has its feet wedged very firmly beneath the cycling table and it's very likely here to stay. While some gravel bikes might appear little more than a cross bike sporting the emperor's new clothes and others, a touring bike with different treads – none of that matters because as I've already said, there's someone for everybody. The requirements of gravel riders are just as varied as the bikes designed to meet them and the terrain they might be ridden on. Personally, I tend to view them as lightweight mountain bikes, capable of breathing new life and fresh challenges into old trails. Others will no doubt see them as a heavy weight road bike, presenting them with increased opportunity when the tarmac turns to shale.


Anything that looks this fast will make you look fast too.

Everyone can find their ideal future partner amongst the array of bikes that we might term 'gravel' … can't they? Splashing out a few grand or even a few hundred quid on a bike, knowing exactly where, when and how you're going to ride it, is fine; the parameters are largely set and you'll work within them but what if, where, when and how are unknown? What if they're fluid and likely to change by whim, experience or circumstance? Wouldn't it be good to have all bases covered and your bets hedged as you embark down the shaley path called gravel?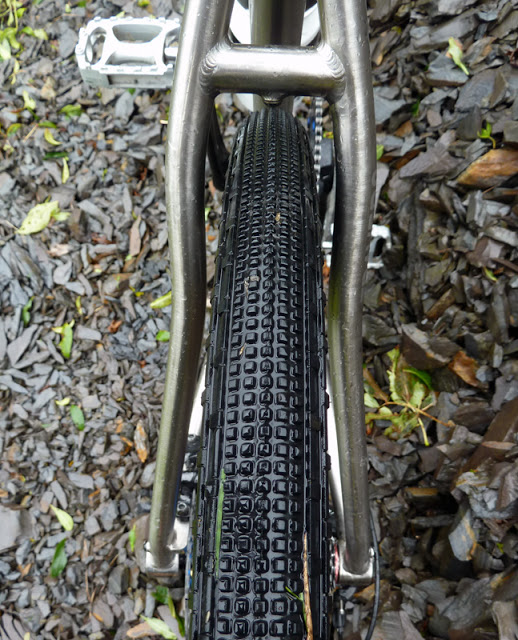 Plenty of heel and tyre clearance.

The DIRTi from Travers could be considered a blank canvas that you can personalise in ways that best compliment your style. The DIRTi here is set up to do battle on the cross course but it's not simply a cyclocross bike. Those searching for a different type of adventure could make a few subtle alterations and set off quite happily on the Trans Continental, Torino-Nice, Trans Cambrian or just down the shops.


12mm x 142mm spacing on the rear end.

Travers sell the DIRTi as a frame or as a complete bike but if the spec' doesn't appeal … and why wouldn't it, how many bikes do you know of that come fitted with a Ti stem and seat post? then speak to them about building something to your requirements. As we're talking about spec's, if this were my personal bike what would I change? Aside from making it one or maybe two sizes smaller (yes, I really am that tall), I'd change the chainring for a 34t, fit some wider bars and set them higher and pop a pair of WTB Riddler 45c tyres on the Nextie rims. Those small changes would make it a different bike and by that, I don't mean a better bike, I simply mean a bike better suited to the terrain where I'd ride it – and ride it I would.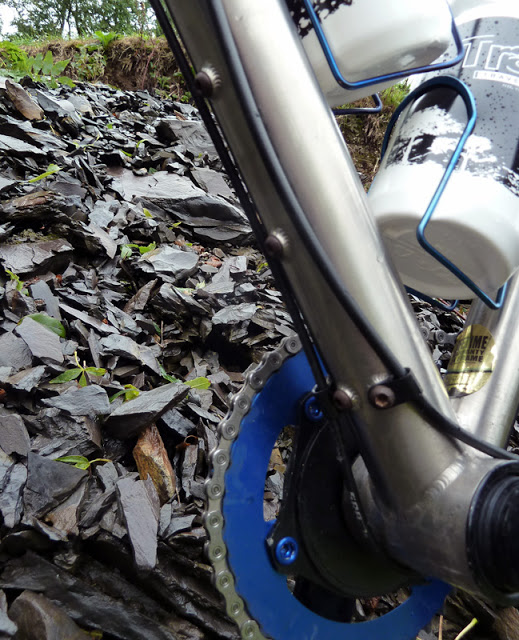 Triple cage bosses and removable cable guides.

Although I felt slightly 'perched' on this particular example, once underway I forgot all about it. You can attach just about every cycling characteristic cliche to this bike but unlike some, you can do it with a straight face – balanced, neutral, sure-footed, nimble, compliant, forgiving, etc, etc. Press down on the pedals and it moves forward faster than you imagined it would. Any surprises are of the good kind, it doesn't do anything you don't want it to and responds to any rider input that isn't propelling it forward, in a very composed way. However, it's probably only fair to remind people that if they're looking for a 'mountain bike' then this isn't it but if they're looking for 'a bike' then it could be just the thing.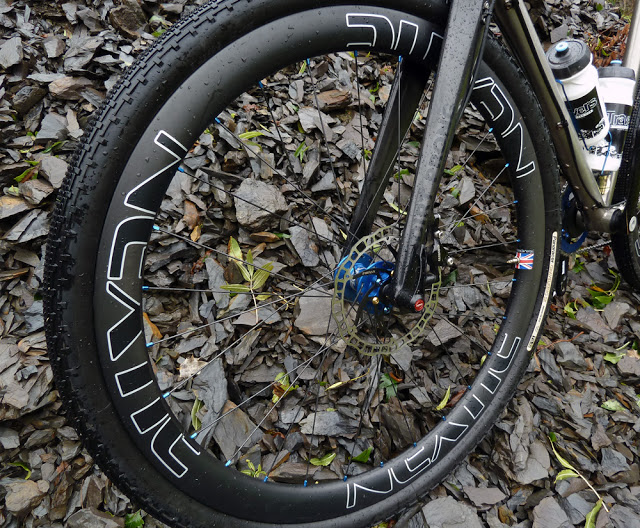 Just … the sexiest wheels in Wales and the Travers Prong forks are worthy of note too.

As far as bikepacking goes, the DIRTi should cope admirably – large frame triangle, 3 sets of cage mounts, some rather subtle rack mounts, clearance for up to 50mm tyres and the inherent comfort afforded by titanium tubes make it a good candidate. Should you fancy a touch of the exotic with electronic shifting or even a dropper post, then there's a nice, neat hole in the seat tube to help keep things shipshape and tidy.

As an aside, I'd like to give a mention to the wheels … look at them, aren't they lovely? Travers are the UK importers for Nextie rims and these tall carbon beauties are stunning. Not only light and strong with a potential aero advantage, they also compliment the frame superbly in both the aesthetic and performance departments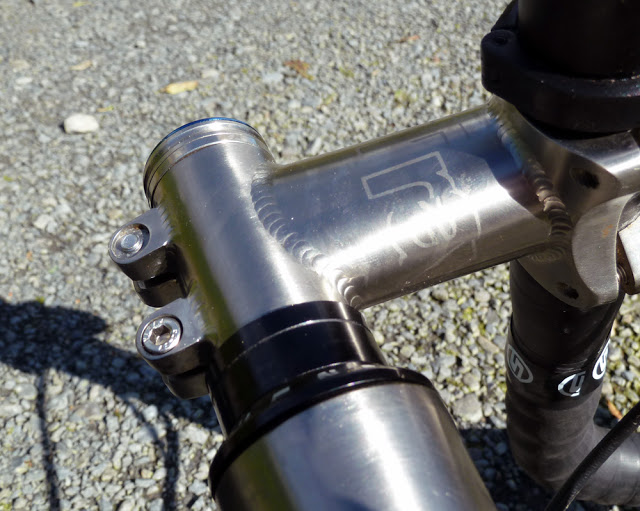 Titanium stem – not something you see as OE very often.

Anyway, I started this ramble by saying that, "there's someone for everybody" but the DIRTi embodies that message within a single frame / bike. Cross racing on Sunday, change a few bits and begin a week long bikepacking trip on Tuesday. It has the potential to be most things to most people and the only bike many would ever need … after all, it's as adaptable as you are.

DIRTi from Travers Bikes