Altering your hand position on a long ride is second nature but making sure your hands actually stay put, isn't always easy. Bar ends of varying types, mounted in their intended spot and in other less orthodox locations will often add some security to your new favourite hand position but they're not always ideal … little too big, a bit heavy, not that comfortable and possibly very, very ugly.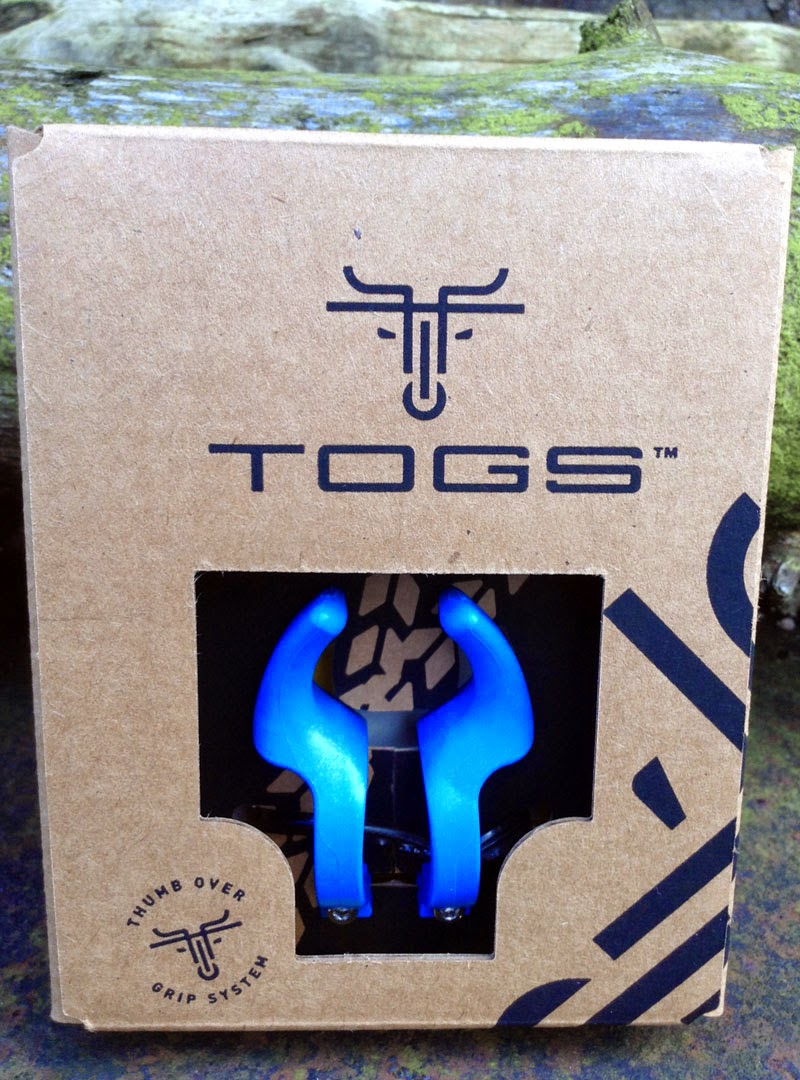 Thumb Over Grip System.
TOGS have been designed to offer another position for your pinkies … 'Thumb Over Grip'. It's something many of us do quite naturally but the TOGS should add a level of security, which will hopefully allow you to maintain that position for longer … riding with your thumb above the grip usually doesn't feel like the best idea you've ever had when things start to get rough.
Fitted and awaiting test flight.
As you can see, a pair of TOGS now resides on the bars of my Stooge, I'll get them out into the Winter gloop and see how we get on. I'm sure there'll be a few tweaks and fine tuning required along the way but if initial feelings are anything to go on I'm hoping for good things … I'll keep you posted.