If I could be bothered to search the internet, I'm sure I could find a quote by someone famous extolling the virtues of travelling by bicycle. They'd probably say that there's no better way to see a country than from atop a bike and that while a bicycle offers speed, it still affords its rider the opportunity to really immerse themselves in their surroundings. They might even say that, when cycling every turn of the cranks could be the key that opens the rusty hinged door to adventure … sadly, I can't be bothered searching the internet but my laziness doesn't mean that quote doesn't exist or that it's not true.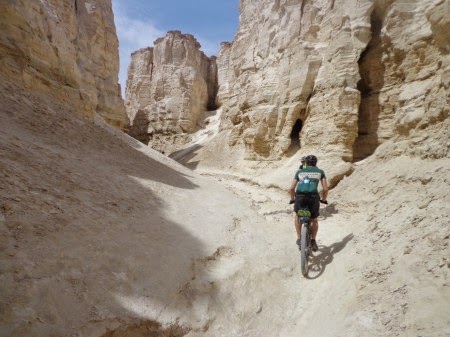 Whatever your religious persuasion, you can't deny that Israel is a country with an astonishing amount of history and it's also a country that many of us actually know very little about aside from what we're fed on the news … so, if you're going to really 'see' a country then firstly, you should do it aboard a bike and secondly, if you're going to go to the trouble, then you might as well make it somewhere interesting.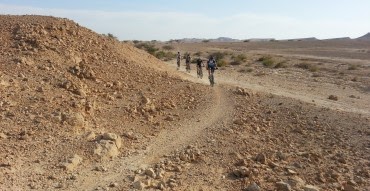 The second Holyland Mountain Bike Challenge starts on April 9th. The route runs from Mount Hermon in the north of Israel and winds its way down to Eilat and the Shores of the Red sea in the south. However, between starting and finishing there is the small issue of 1300km and 20,000m of ascent … no one said it was going to be easy, did they? You can view the route here to see what you'll be up against. Just to clarify because I know it's a question people will ask … the route doesn't go near any 'sensitive or problamatic' areas and you are as safe riding this route as any other in the world – there's no bears in Israel!



The organisers really are doing everything possible to make the challenge a truly international affair. This year they're arranging for a bus to take riders from the centre of the country (nearer the airport) to the start, reduced hotel rate the night prior to the start, help and advice with logistics and the Tourist Board may even be willing to offer overseas riders assistance if they sign up sharpish.

If the idea of riding 1300km through the country sounds appealing but the racing gene didn't materialise in your DNA, then there's nothing to stop you taking the challenge on as an ITT or even touring it at a more leisurely pace … the full gpx is available to download via the website and help and advice is only an email away.

Last year Paul Errington, James Olsen and Steve Heading all raced the inaugural HLMBC, click on their names to read their thoughts, you'll get a much better insight than I can offer here.

Full details, gpx and registration for this years challenge can be found HERE.

Top pic stolen from Jameso ;o)