The titanium mug. Once upon a time it was almost a novelty, a blatant extravagance, an aspirational item that made a statement about the owners intentions, yet now it's borderline mundane, bikepacking standard issue and a prerequisite for every self-propelled vagabond. It's probably no surprise that the 'Ti mug' has found its way into the frame bags and seatpacks of so many … it's light, strong, doesn't corrode and has never been available so cheaply.
As I'm sure you can imagine, my personal 'Ti mug' collection is fairly substantial. They range in capacity from 380ml up to 450ml, some have got different shaped handles to others and they each hold fond memories of brews drunk in wonderful places; Trouble is, I've always had this nagging doubt, a thought that swirls round in my head on those can't sleep nights, a simple question perhaps but one that seemed to have no answer … why don't we use aluminium?
Aluminium? Yes aluminium – it's lighter than titanium, conducts heat far better and is much easier to produce and work, so should be cheaper. Obviously you can get aluminium mugs but they've always sat at the heavy duty car-camping end of the market, so not ideal for the weight conscious user … until now.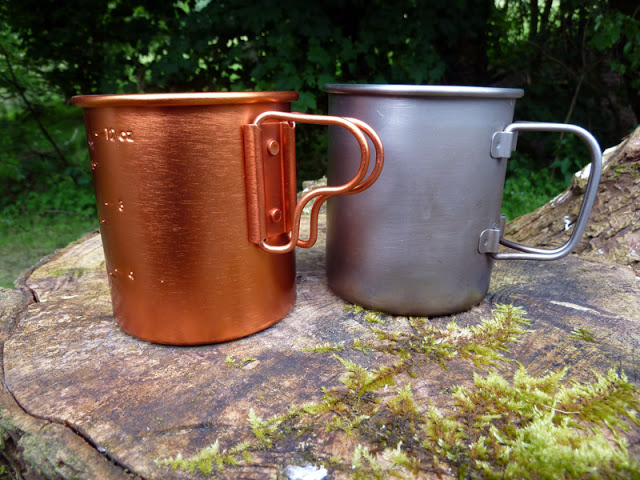 The Bugaboo cup will add a splash of colour to the greyest of mornings.
The GSI Bugaboo mug is very much a 'Ti mug' made from aluminium. It has a capacity of 420ml, the handles fold neatly for easy packing, it features a volume indicator scale on the side and can happily be used directly on top of your stove … see, just like your favourite titanium mug but made from aluminium.
The scales of truth appear to back-up my scandalous claims that like for like aluminium is lighter and in this case, it's 10g lighter. Yours might be slightly different but I imagine in the majority of cases, the Bugaboo will weigh less than your present mug.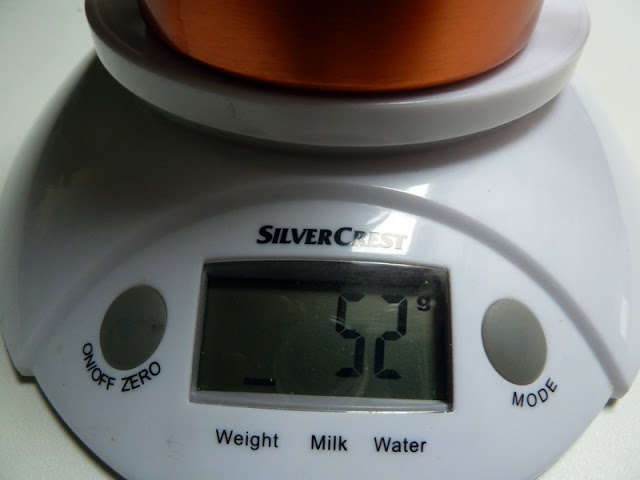 That's 10g less than my Ti mug of the same size.

What about the superior heat transfer properties of aluminium? I wouldn't claim that my testing was by any means conclusive but on average, 300ml of water could be brought to a rolling boil 30 seconds faster in the aluminium mug. I fully appreciate that getting your brew half a minute earlier will make no difference to the quality of your life but it does open up the possibility of potential fuel savings, which over a longer period, could mean you carrying less weight.

The reality is that if you already have a Ti mug, you're unlikely to bother changing it as the benefits of the Bugaboo probably aren't enough of an incentive. However, if you are considering making a purchase, then at less than a tenner, I think it's worthy of serious consideration. The only downside is that it doesn't come with a lid, if it did, then it'd be near to perfect … but a piece of foil works very well and weighs next to nothing.

GSI Bugaboo cup – available in orange or purple for less than a tenner on-line.