Put more than half a dozen bikepackers in a room / field / ditch together and you'll quickly discover that generally, we can't agree on anything. There'll be those who choose a tent rather than a tarp and those who won't. Some will shudder at the very mention of sleeping in a bivvy bag yet others will proclaim their love loudly from the nearest tree. Stoves? Really, best not to go there as the gas verses meths debate has been known to quickly deteriorate into carnage and bloodshed. What about wheel sizes, handlebar width or which pillow most feels like the one at home?

Perhaps surprisingly, no single answer to these and similar questions is right and nor are any wrong. Each is borne from direct experience and every view or opinion is as valid as the next. However, if I'm right in that theory, then surely it stands to reason that if a question arises upon which all can agree, then that unified answer must be the correct one because individual experience has driven everyone to the same conclusion? Yeah?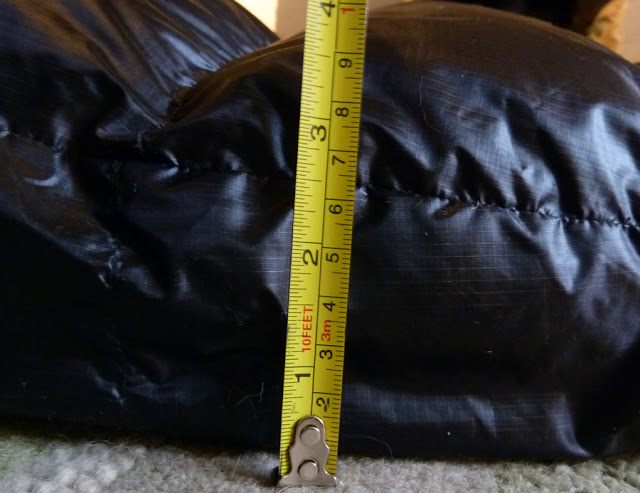 It's surprising just what a seemingly small quantity of quality down can do.

Anyone and everyone who's spent a full 12 months at bikepacking's front line will tell you the same thing, "don't skimp on your sleeping bag". I appreciate that a quality bag represents quite an investment but it will soon become your best friend and if treated as such can be thought of as a longterm investment because it will be at your side through thick and thin for many years. Given the potential longevity, the initial outlay involved actually turns out to be very reasonable. I'll admit that some of us will have a number of bags that we can call upon as conditions dictate but that may not be a path you're ready or able to go down. No, the cost of a single bag will be scary enough for many, so what's required is a good 'all rounder'. Something that can be used throughout the year, yet still be light and packable as not to feel like a burden when the sun comes out and the nights are balmy. It might appear that finding such a thing is akin to searching for the Holy Grail but unlike the mythical cup – which I should add was never dangled from the side of a donkey by St Peter – our quest is much simpler.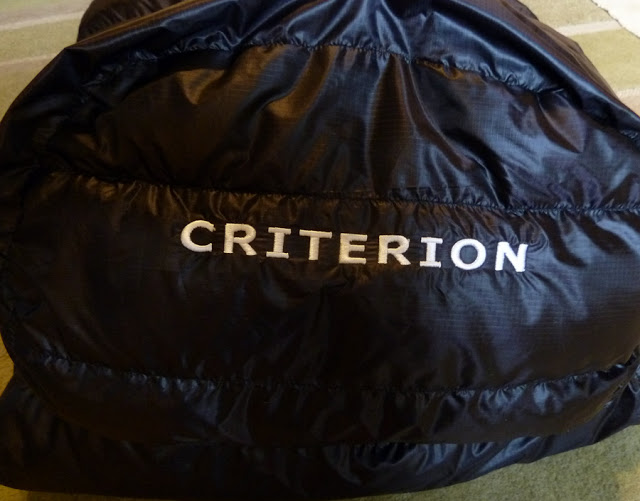 A proper foot box to keep your pinkies the shape nature intended.

Although a UK company, Criterion might not be one you've heard of. Those who have, may tie the name to Cumulus from Poland but that's a misconception brought about by both companies using the 'Cumulus' name at one point. Anyway, as usual I digress and what I really want to talk about is the Criterion Quantum 200. As you might have guessed, the 200 part of the name denotes the amount of down present. 200g isn't a vast amount of insulation but 200g of very high quality down stuffed into a well designed shell can do surprising things. In this case, those 200g have a down / feather ratio of 96:4 and a fill power of 870 – that my friends is high quality down in anyones book. The shell is made from DWR coated Pertex Quantum (again the clue's in the name) and all that fluffy goodness is held in place with 'box wall' baffles. To make more efficient use of the insulation, it's distributed with 60% on top and 40% on the bottom – side sleepers may find it useful to turn within the bag rather than turning the entire bag with them – a bit like you would if using a quilt. There's a full length, double ended YKK zip with draught baffle, a neck baffle, a proper and well fitting hood and unlike many ultralight bags, the Quantum features a real footbox that allows your feet to rest in a natural position without first having to dislocate your ankles.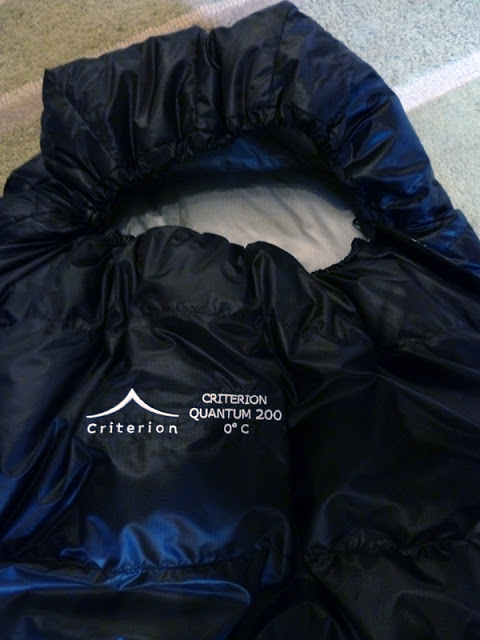 A close fitting insulated hood is all part of the deal. Just imagine your little face poking out of there.

The weight of this package is a very respectable 530g and it will happily pack down to size of 11cm x 11cm x 25cm should you be inclined to use the included stuff-sack or around 2.5 litres and the stated comfort rating is 0c. Now, ratings are always a heavily debated topic and something else we can't always agree on. There's so many factors at play that any figure will always be a guide and not definitive. However, as someone who sleeps reasonably cold, my initial trials would indicate that zero is quite realistic. Obviously, a rating of 0c, doesn't place the Quantum into what people might consider the 4 season category but it comes tantalisingly close and we know that the addition of some suitable clothing could tip the scales and allow year round use. If your regular haunts include snow capped summits then that's most likely not the case but for many, this could prove to be the only bag they need.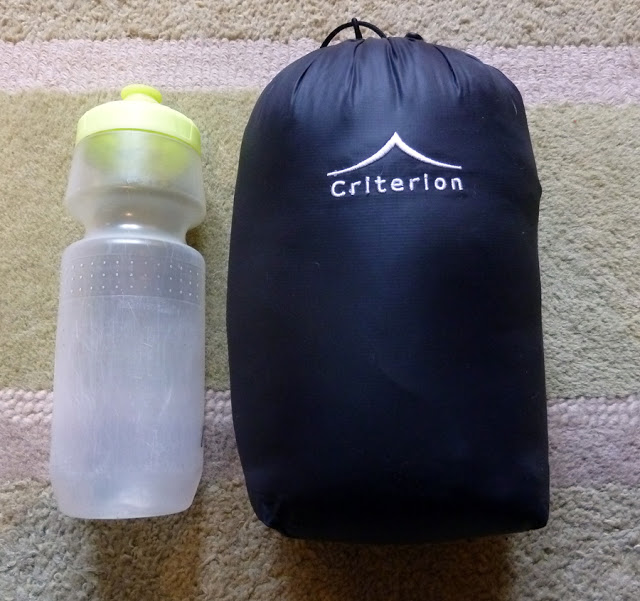 Roughly 2.5L packed by my reckoning and 530g.

Quality does come at a price but to be fair why shouldn't it? Cheap things are usually cheap for a reason and the desire for a 'bargain' can sometimes blind people to that fact. Ultimately they end up buying something else to replace their 'bargain purchase' sooner rather than later and in the process add a little more to the nations landfill. I said before that a quality bag is a longterm investment; I'd perhaps expect 20 years service from a sleeping bag like this if properly cared for which works out at £14.25 per year or if you ventured out once a month, around £1.18 per trip and that does seems like an actual bargain to me. Whatever points I've just made about cost were purely for the benefit of anyone contemplating buying their first and perhaps only down sleeping bag but I don't want to stress the point any further because those who already know a little more will probably think £285 sounds like a good deal given the materials and performance.

All in all, it's well designed, well made and might be the only bag you'll ever need. I shall do some more sleeping and report back in due course but for now, have a look at the website Criterion