I think it's perhaps fair to say that, washing, clean clothes and general personal grooming are things which often fall by the wayside when bikepacking. However, help to combat the potential side effects of such neglect is now at hand in the form of Bear Bones bamboo T shirts. You might not realise this but sweat doesn't actually smell. What smells is bacteria breaking down the sweat on your clothing and this is where bamboo comes in – it's naturally anti-bacterial and the less bacteria, the less smell, allowing you to wear it for extended periods without developing that special litter tray aroma.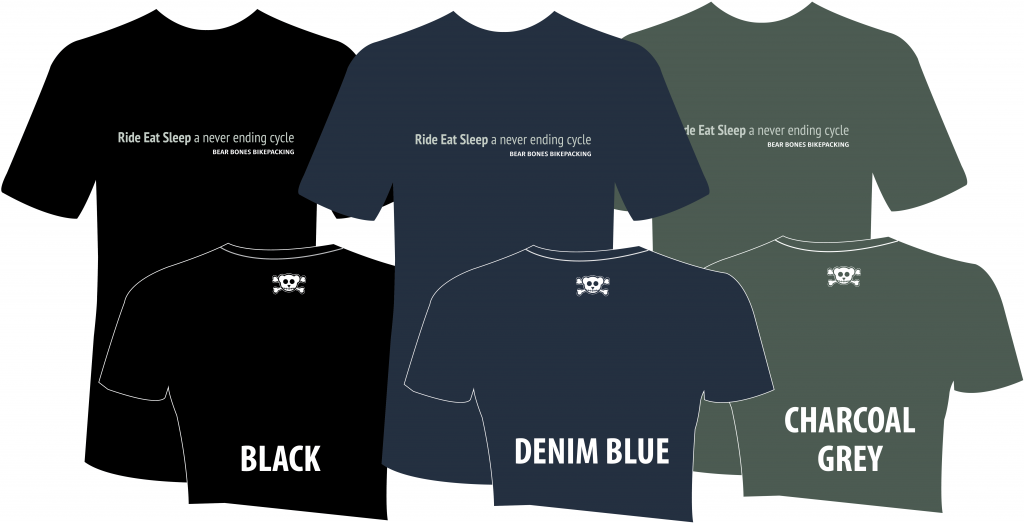 Light and quick drying.
Feel nice next to the skin.
Naturally anti-bacterial.
70% bamboo 30% organic cotton.
Sizes small – 2XL.
£24.50 inc uk delivery.
If it sounds like a useful addition to your wardrobe, you can order one here – expected delivery mid-November.