Tools of the trade … a series of posts looking at tools, gadgets and gizmos that might help get you home or keep you going. We'll start with somewhere to keep them.
While riding along the WHW, I noticed how the majority of the walkers I encountered appeared to be day walkers and although they would only be out for a matter of hours, most still carried 40 litre day-packs. Any who were walking the route in its entirety or planned to 'stay out' appeared to be carrying something in the region of 60 plus litres. I started to think that although bikepacking and backpacking contain many similarities … our worlds were separated by much more than two vowels.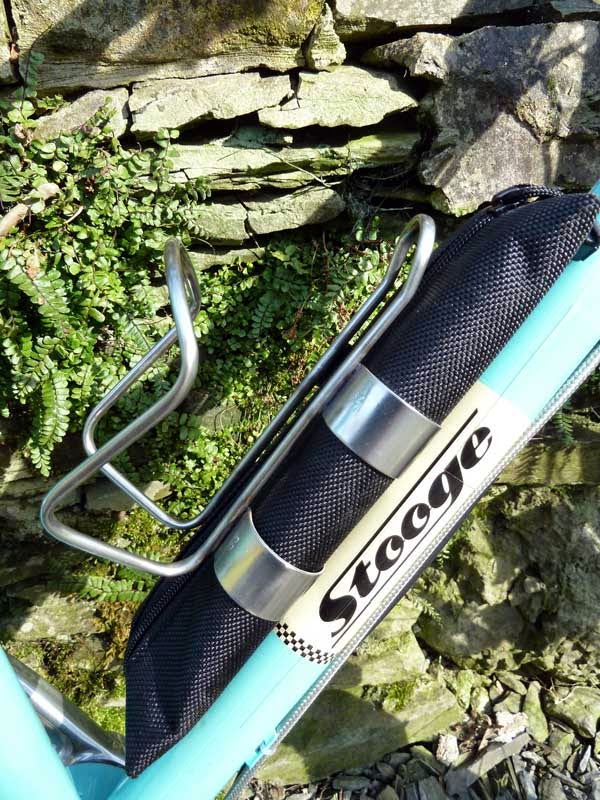 Extra space … It's like something for nothing.

When what you can carry is largely determined and generally limited by the physical confines of a bike, any extra carrying capacity can be a real bonus, especially if it utilises a space previously occupied by nothing. The obvious solution to having a limited capacity is to take less stuff but life isn't always quite so straight forward, there's some items you really have to take … they're a bit like American Express and you shouldn't leave home without them.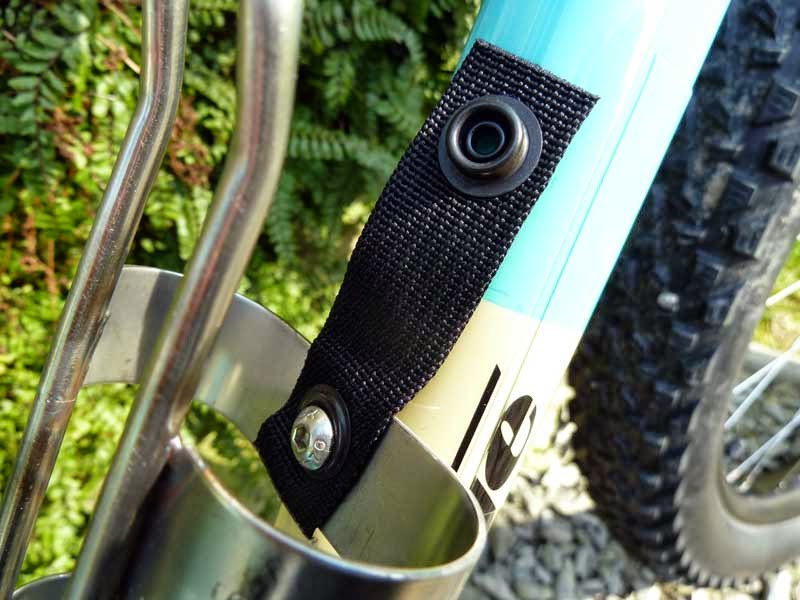 Webbing strap top and bottom keep the pouch in place.
The King 'Kargo' cage replaces your existing bottle cage with … another bottle cage, which doesn't sound particularly ingenious until you realise that besides securely holding your water supply, the Kargo also provides a happy home for those essential items you really should take with you.
The nylon pouch might not be massive but it is big enough … tube (you may have to re-fold it), multi-tool, tyre lever and CO2 or whatever else you might consider essential, can all find a happy home within. To prevent the pouch and contents hurling themselves into the undergrowth, two webbing straps with press-studs mate up to corresponding fittings on the underside of the pouch. They're very secure but allow you instant access to your bits and bobs when the ill-timed mechanical finally arrives.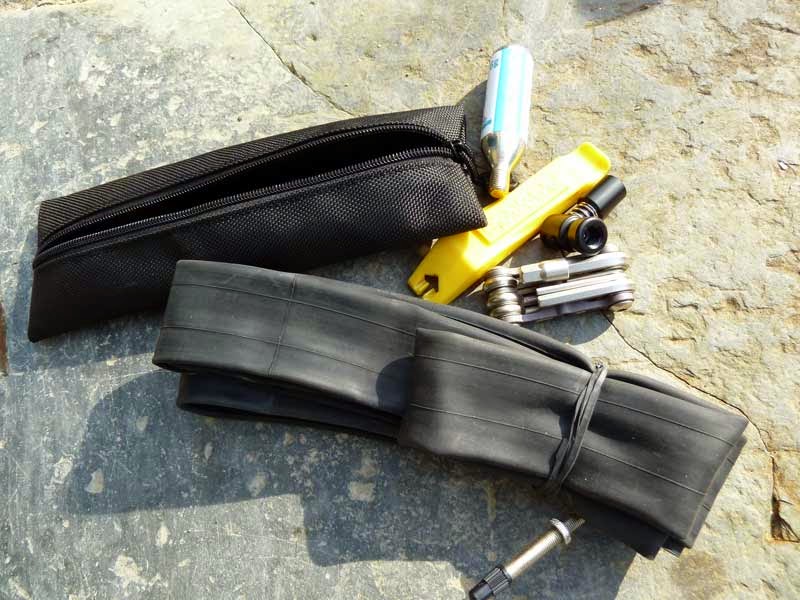 A happy home for all your 'stuff'.
Just like all King cages, the Kargo is handmade from stainless (or Ti in the case of standard bottle cages) in Colorado, not in a swish factory but by a bloke in his garage, who's incidentally also worked for Ibis, Jo Breeze and Yeti amongst others … it's nice to have something that someone's actually put a bit of themselves into and hasn't just been churned out by a faceless machine in a nameless factory, however, I digress … lets just say, it's very well made and nicely finished. The tool pouch looks like it'll happily stick two fingers up to whatever grit, rain and mud our climate can generate and obviously the cage itself should outlive us all.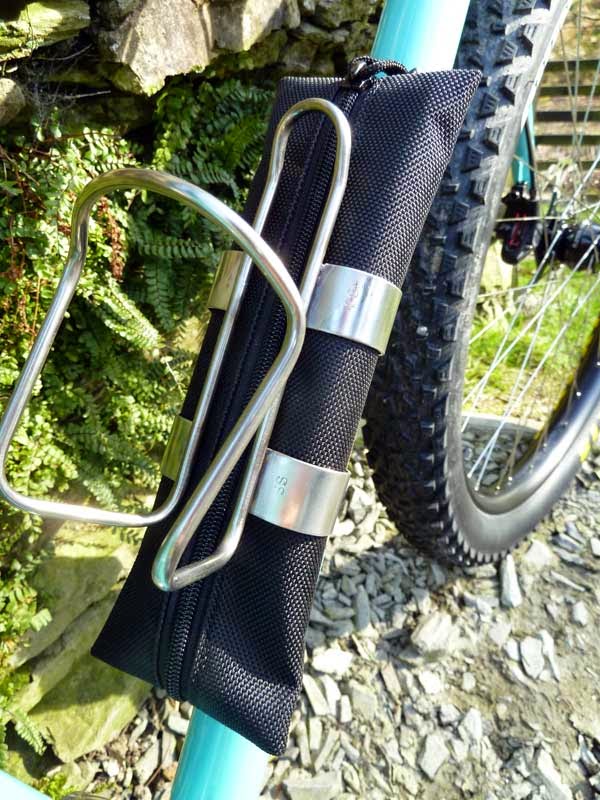 Hand-crafted stainless loveliness.
The King Kargo can also be had in a slightly smaller 'road' version if you wish and if for some strange reason you don't require a bottle cage, then King also make a 'cage' that doesn't hold a bottle but does accommodate your tools in a pouch.
£44.99 Available from Keep Pedalling