Imagine the indignity … forced to conduct your own interview. Luckily though, I'm not a proud man, so armed with a variety of questions from the bikepacking populace I'm going to do just that … because it appears that no one else ever will.

Okay then, the first question is from Scott and he asks, 'At what point did bikes become an obsession?' Good question Scott and luckily, it's one which I know the answer to. It would have been Saturday afternoon, Easter 1993. I had no real interest in bicycles at the time but found myself riding round Centre Parks on a mountain bike shaped object. Given my slightly obsessive character, it was really only a matter of time before an enjoyable chance encounter became something much greater.

Next question from Sarah and she'd like to know, 'What made you organise the mad challenges?' I assume Sarah's talking about the BB200 here. To be honest Sarah, I'm not sure those taking part do view them as mad. My experience is that unlike much of society who want to make life as easy as possible, bikepackers relish a challenge and chance to 'test' themselves. If you spend enough time in their company, then sooner or later, things that once seemed border-line mentalist become normal and almost 'everyday'. In the main, I actually enjoy the 'leg work' involved in devising the routes as it gives me an excuse to go exploring, the fact that occasionally others might also enjoy the fruits of those labours is a real bonus.

Pete from down yonder in the Valleys asks, 'How much tea can you drink? Sounds like fighting talk doesn't it? Well Pete, as a hard working northern lad, I take great pride in my tea drinking abilities so I'm right chuffed to tell you that throughout the average day, I'll usually put away between 25 and 30 brews – plenty of milk, no sugar ta.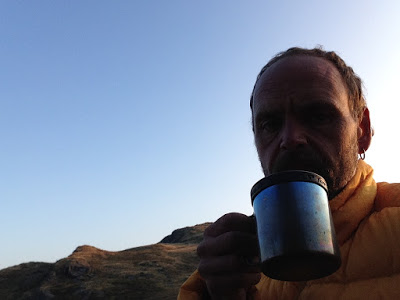 Stuart inquires, 'Have you ever done or considered any of the arctic challenges on a bike like Yukon Arctic Ultra?' No, not a chance Stuart. I dislike the snow and I'm not a fan of fat bikes, which kind of rules the whole thing out. I know a few people who have ridden them and they all seem to have had a great time but it's not for me … I'd much rather go somewhere a touch warmer and greener.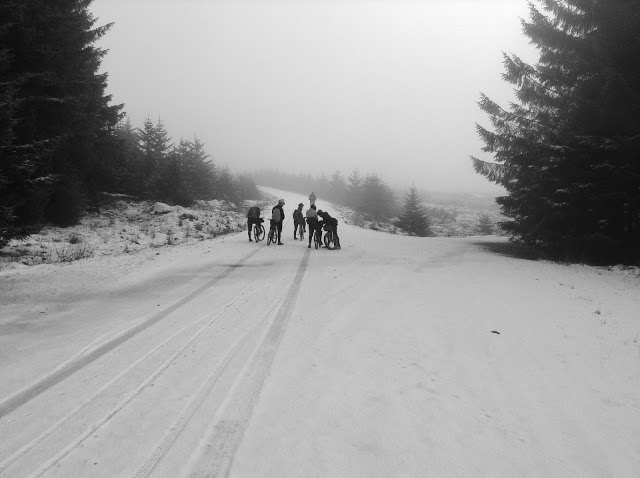 Not the Yukon but about as near as I want to get.


Right, next up is a brilliant question from Rob, who'd like to know, 'What's your favourite mile of Welsh off road cycling?' That's easy Rob. It's a section of rocky double-track that runs through the mountains down towards Nant-y-moch. It finishes at SN783892 which is one of my favourite places in the world. Most people probably wouldn't consider the track to be anything special or exciting but whenever I ride it, I always feel like I'm where I belong.



The very best place in the whole world.


Giacomo probably isn't alone in asking this next question, 'Tussockbones 200 2014. Why did you route us through the tussock bog at approx' 120km in? WHY!?' Uhm obviously Giacomo still bears the scars from that particular adventure. For those unaware, the 2014 edition took all the accepted / expected BB200 nasty bits and then promptly turned the knob right up to 11. I have to say, despite a feeling expressed by some that the previous route had become 'too easy', making it 'too hard' was never a conscious or deliberate decision. Contrary to how it seemed, each section had been ridden, walked or carried previously but when joined together, they formed a route far 'greater' than the sum of its parts. When all's said and done, it was a very hard route and all those who attempted it should consider themselves akin to a Viking warrior slain in battle yet bestowed with everlasting glory in the feasting halls of Valhalla … or Llanbrynmair community centre in this case.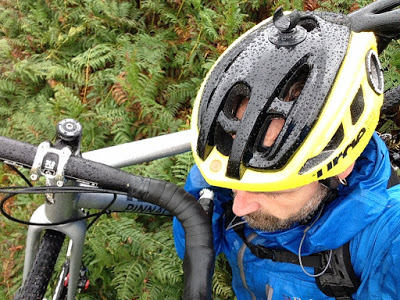 2014 BB200 recon … WTF was I thinking?


Big Tim appears to have mistaken this for a quiz and writes to ask, 'Why do men have nipples?' Well Tim, it's because many of them are tits.

We've had a message from Gary and he'd like the answer to this question or the moon on a stick – whichever's easiest, 'Just who are you and why are you who you are?' Well Gary, I wonder whether we ever quite know who we are until the very end, at which point, we'll know who you've been, which is something I tend to think is more important. However, I'm probably not the person many people think I am. I'd like to believe my old man had a big part to play in making me who I am. He was quite possibly one of the wisest men I've ever known and I hope that perhaps a tiny bit of that rubbed off somewhere. Other than that, I blame Punk Rock and an incompatibility with authority.

Jim has a nice multi-layered question for us next, he asks, 'What/when/how did the WRT and associated events come about? Also, why do you love tussocks so much?' As with so many births Jim, the WRT was really conceived by accident. In fact, it was a post on STW around 10 years ago that sparked the whole thing. The literal handful of people who rode the first WRT seemed to enjoy the experience (it was dry and sunny), so putting on a second never seemed in doubt. The BB200 was geared towards giving the more competitive / masochistic element something to do and the Winter Event simply a way of encouraging people back off the settee after Christmas. Tussocks … I do enjoy the path less ridden, sometimes simply because reaching the end makes me happy – with the right mindset, you can find great joy in hardship. The tough bits are also the most satisfying and of course they make the best stories.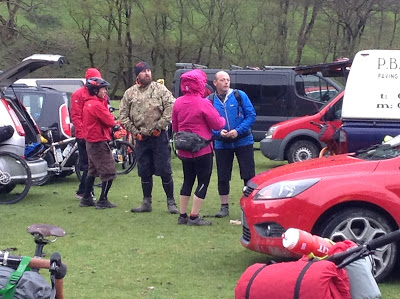 The WRT – bringing people together who'd be best kept apart.


Si from down on the English riviera asks, 'How did you get into bike packing? You have mentioned that you spent many years making powered machines go faster than they were designed to. Why the change to pedal power?' That's right Si, for many years I made my living from building engines and performance motorbikes. However, I belonged in a world and time when sex was considered safe and bikes dangerous but times change and the opposite's now true; eventually I fell out of love with what had been my one sole passion in life. Perhaps surprisingly, I discovered that push-bikes gave me back that sense of freedom and excitement I'd lost.

Here's another from Pete who wants to know, 'Is it true that you invented the 29er?' Sadly that's not true Pete, I believe it was a rumour circulated by Specialized in an attempt to preempt my plans to re-invent the 26er which I've pencilled in for 2021.

Matt says, 'If we have a whip round, will you tarmac the Monks Trod?' Personally, I wouldn't want to Matt. The 'Trod' does have a reputation as being a drawn out boggy death-march but once every 5 years or so, it does become nearly rideable for a day or so. I think the key is picking the correct window of opportunity. Get it right and you'll be rewarded immeasurably. The Elan Valley Trust did conduct a study last year asking which tracks people would like to see 'improved' to enable better or greater access – I believe the Trod didn't make the list, perhaps people love it because of its shortcomings rather than in spite of them?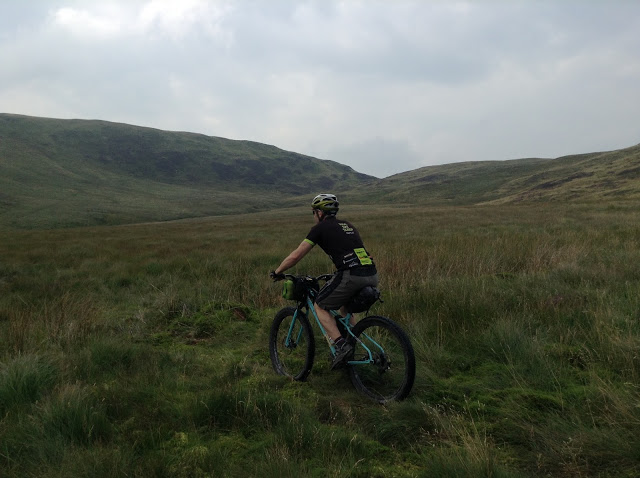 Bugeilyn – another Welsh 'classic' … maybe even 'better' than the Trod?
Thanks to everyone who submitted a question and Ben, to answer your question – I'd rather fight a horse sized duck.