There are many reasons why someone might choose to fit dropped bars to their mountain bike. Some of those reasons are perhaps more valid than others but none are quite as valid as 'because I want to'. However, knowing you want to is one thing but knowing you can is altogether different. Luckily, Surly have recently launched the 'Corner Bar', so now, if you want to, then you most certainly can.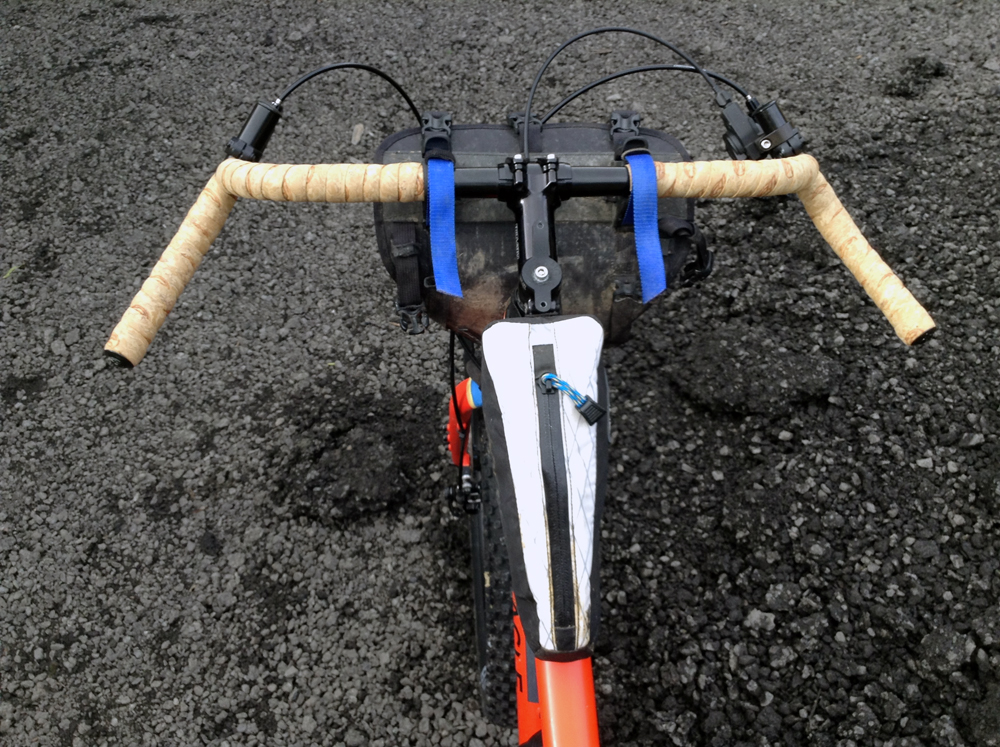 From a distance, the Corner bar looks similar to other flared drop bars but that similarity soon ends when you take a closer look. Firstly, the corner bar isn't made as one piece but is made from three welded together. Secondly, where the 'hoods' would usually be there are 'horns' and lastly, the stem clamp is an unfashionable 24.5mm. Unlike most drops, the Corner bar is very much a mountain bike bar and Surly have done whatever they can to make it fit the widest range of bikes possible with the least amount of grief and / or additional expense. Generally, fitting drops to a mountain bike will require the use of new or at least different shifters and levers and even if you go down the more budget friendly route of cable brakes and bar-end shifters, it'll still add to the overall expenditure. Not so in this case. Want to use your existing brakes? No problem. Even hydraulic discs? Yeah. How about your current gear set-up? Crack on. Use a 25.4mm stem? Then just bolt them straight in. Only got a 31.8mm stem? No problem, simply fit the supplied bar shims. In fact, the only thing you'll need to buy is some bar-tape.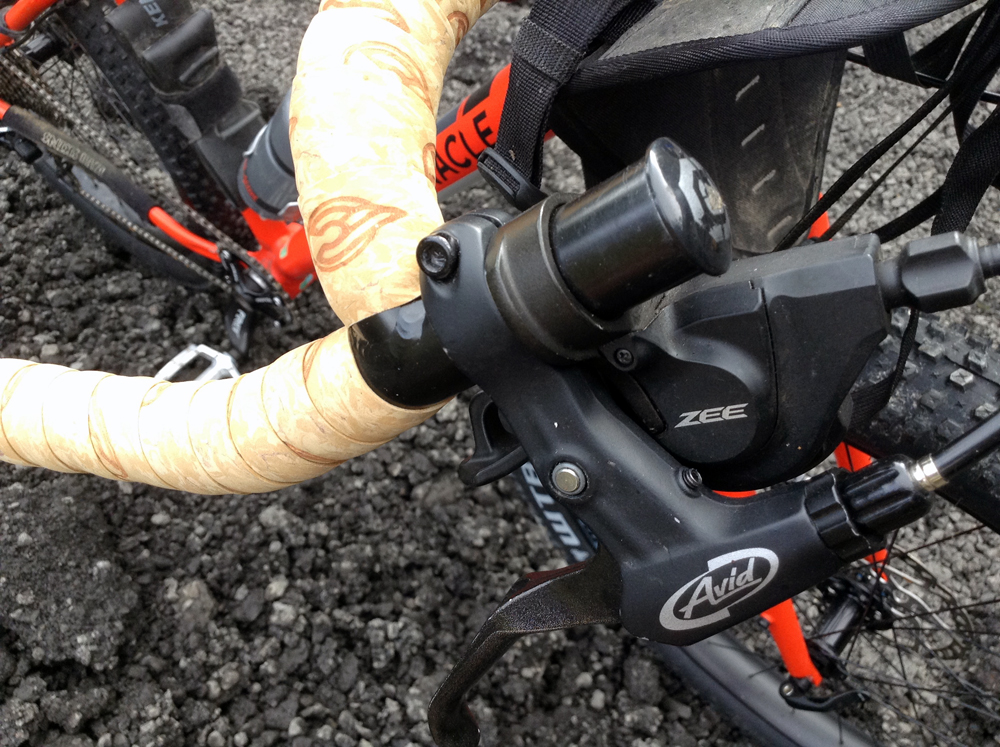 The bars are available in three widths, these are 50cm which is the middle size with the other two being 46cm and 54cm. I'd advise looking closely at the overall dimensions and not just the stated width because as tempting as picking the widest bar possible is, you might find that a narrower size may fit you better. Obviously, if you're a gorilla in a man suit, just buy the 54's.
Now, something I can't tell you is what alterations, if any, you might need to make to stem length and rise; The best I can do is tell you what I've done and hope that may offer a tiny bit of guidance. The bars I had fitted to this particular bike prior to these were Nitto Bullmoose bars. They were 700mm wide tip to tip, had 20 degrees of back-sweep and provided a 120mm stem length … something which was actually a little too long for me. In comparison, the stem I've chosen to use with these is 70mm long and features a 12 degree rise. I've left all headset spacers previously fitted in place. As I've mentioned, the inbuilt stem of the Moosebars was really too long and something around 80mm would have been more appropriate, which in turn leads me to think that most people might not need to make any or only minor adjustments when fitting these.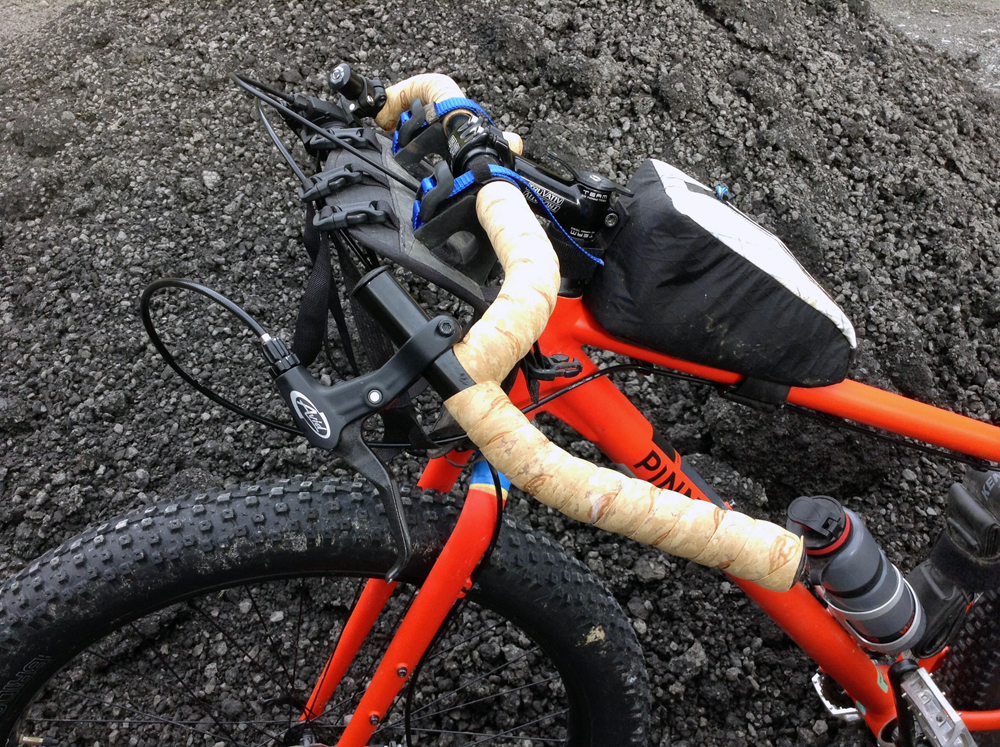 Unlike road-going drops, those destined for a life amongst the rocks and mud are generally much better when set-up less 'head down, arse up'. Instead, position them higher than their tarmac counterparts and you should find that they feel quite natural no matter which part of the bar you happen to be holding. The Corner bars are no different and I find that my hands fall quite instinctively to the drops just below the horns. The bars are certainly roomy enough to provide multiple hand positions which should help reduce the potential for numbness but they also provide plenty of room should you want to transform your cockpit into something that resembles 'mission control' … there's plenty of room for straps, lights, gps etc and hands.
Using drops on a 'mountain bike' isn't for everyone but for some it makes perfect sense. If you're one of those people, then the Corner bar will help make the transition far easier and pretty much pain free. If you're interested, then I suggest you have a chat with Keep Pedalling who should be able to sort you out with a pair in your preferred size. I've not ridden a million miles with them yet but I can tell you that I've no intention of taking them off.