When it comes to choosing something to sleep within or beneath, I'm a big fan of quilts but some people aren't. I find sleeping bags feel restrictive, yet some people don't. The simple truth is – we're all different and some are definitely more 'different' than others, so there's absolutely no reason why we should all like the same thing and therefor, no reason why we should expect that same thing to work for us all.
JC has gone from bag to quilt and back to bag in his quest to secure a good nights sleep but so far, an extended stay in the land of nod has generally alluded him. Recently he asked what I thought of the Sierra Designs Backcountry Bed. I said that while I'd never seen one in the wild, they do look like an interesting and unique answer to the question of sleeping bags. I suggested he should buy one and tell us what it's like, … something which he duly did.
Stuart asked me to do a review of my new Sierra Designs Backcountry Bed 20 Down Sleeping bag, but it's not just about the bag, so I'll tell you a little about what I think is the best "sleep system" (god, I hate that phrase) that I have ever used.
At 3am when I woke up (every bloody night) for a wee, it was +1 degree in my van and I was toasty warm and reluctant to leave the warm embrace of my bag. 
However, my bladder gave me little choice but once done, I got back in to my new sleeping bag and went straight back to sleep and didn't wake up again until 7.15am. This was the first time I've ever had 8 hours of sleep while "wild camping" using any sleeping bag or quilt. I've bikepacked and camped for many years and never slept that well for several reasons. Early days, cost cutting, corner cutting, inexperience, poor choice of kit and going 'too light' which compromised comfort for a reduction in weight … As Stuart says "if you're going to be miserable by carrying the very minimum, then you might as well carry nothing at all" and "it's all about balance. I always reckon it's not about carrying the minimum but the minimum required to remain comfortable".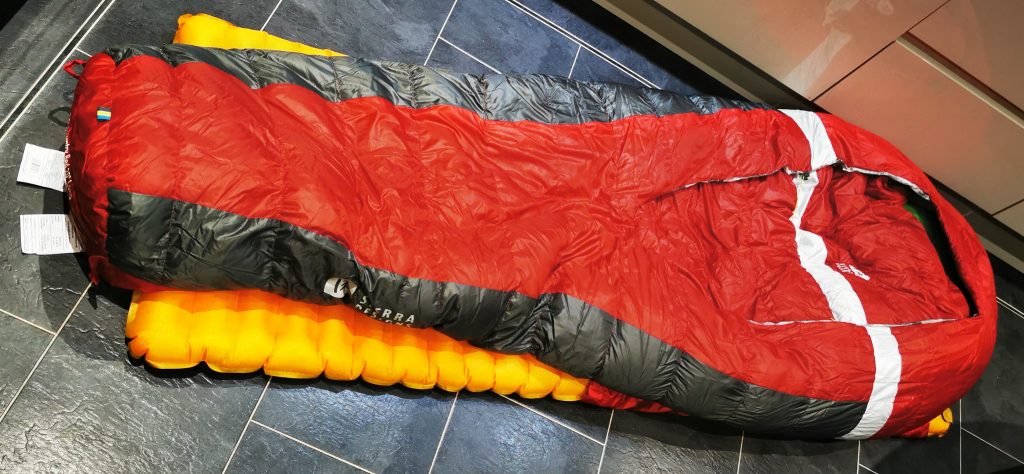 I've never liked the tight feel of sleeping bags, so I moved over to quilts.
 Quilts I found where better but the cold back I received when I moved around always woke me up. I had to wear down jackets to help keep the drafts off my back, but it was never perfect and I was often then too hot and then woke up because of that. After a few years of quilts, I moved back to sleeping bags, but as I've mentioned, I find them very restrictive when I move around at night attempting to get to sleep and then stay asleep.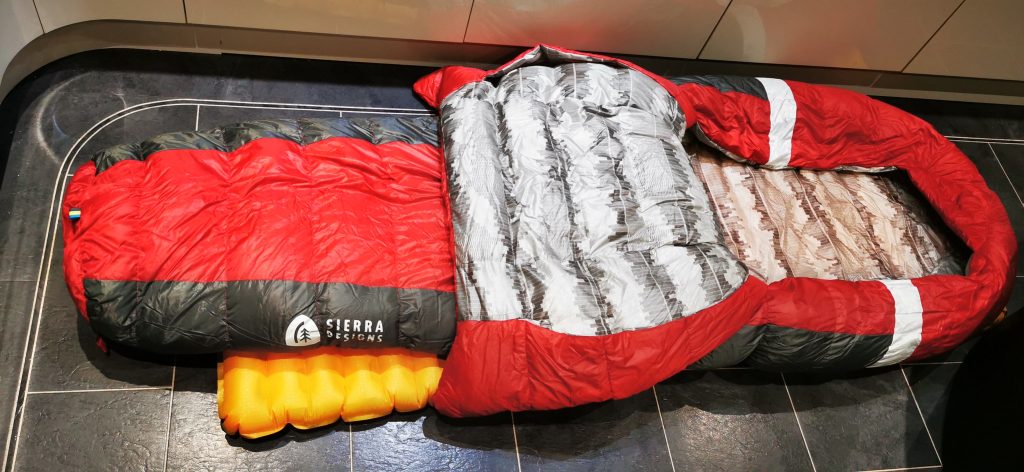 But it's not just about the sleeping bag or quilt, after years of thin, tapered, lightweight under insulated air mattresses from many different companies my new go to mattress for all year around UK use is the Nemo Tensor insulated regular wide sleeping mat. I chose the regular length because I'm 5'8" and wide because I like to sleep on my back with my arms by my side. The Tensor is also 3" deep, so it's perfect for when I side sleep as my hips aren't touching the cold floor.It has an R rating of 4.2, so is great for all that the UK can throw at me. Plus it's rectangular rather than tapered which is perfect for my new sleeping bag.
Yet, I was sleeping on a fantastic mattress in a mummy sleeping bag with the same old restriction issues, so I still wasn't sleeping well. With a few winter trips planned and obviously knowing May's WRT is never as warm as you think it's going to be, I decided to try a slightly different tack and bought myself a new Sierra Designs Backcountry Bed 20 Down sleeping bag. I'd heard of Sierra Designs but didn't really know much about them but my initial interest was piqued after watching this review on-line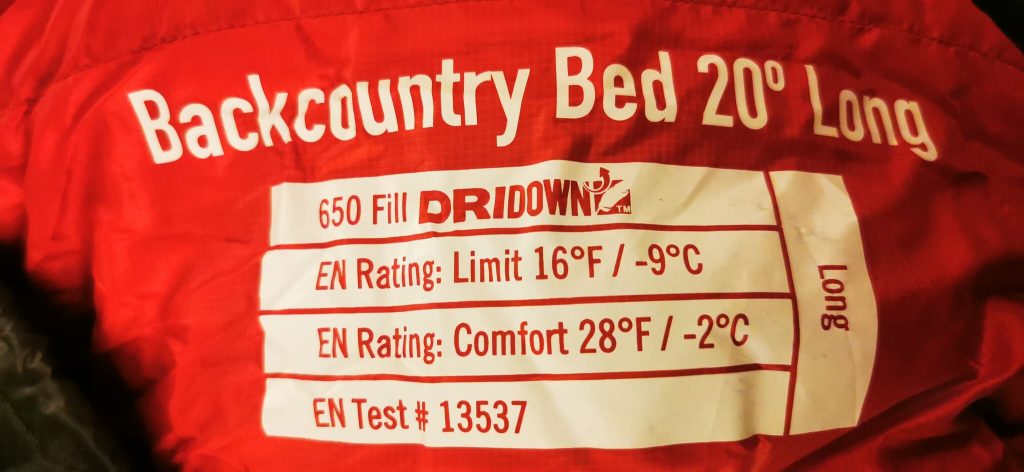 The Backcountry bed 20 short model only fits narrower mattresses, so watch for this when looking at one. If you have a wide mattress like I do, then you will need to buy the longer (and wider) version.
 The first incarnation of the BCB seemed to be designed for left side sleepers, but not everyone sleeps like that, do they?. However, the latest one can be used left, right, back or on your front as there is no zip. Like a quilt, there is no insulation on the back which is largely redundant and also helps save a bit of weight too. There is a sleeve on the back of the bag which  your mattress fits into, so everything stays in place throughout the night no matter how much you twist, wriggle or move your legs in the night. If it's too hot the "comforter" can easily be moved out of the way and there's a great foot box which has a pocket to put your feet out through should they also become too hot. The hood is massive, so it fits even the biggest inflatable pillow inside but can still be closed up tightly around your face.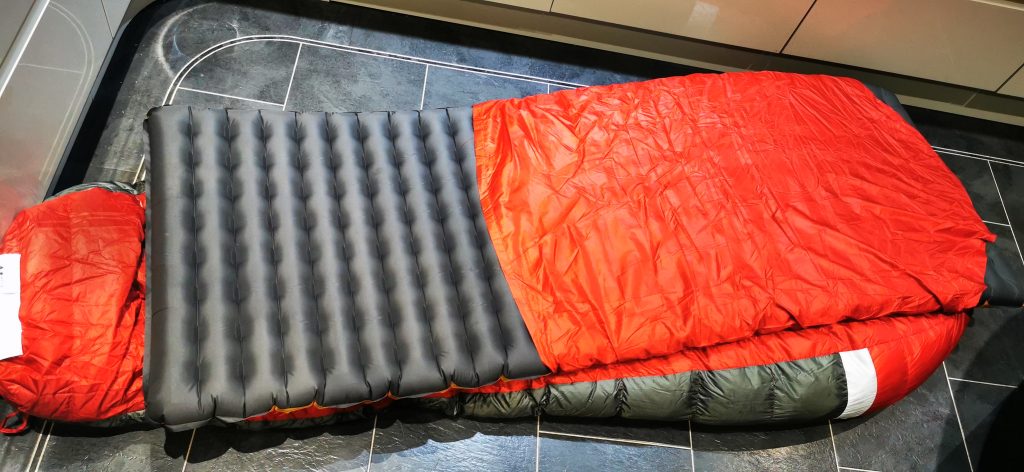 It has a comfort limit rating of -8.9C which I'm guessing may be a little optimistic but I'm confident that it should happily see me down to below freezing without too much drama … plus the extra room inside means less restriction should I feel the need to sleep in some extra layers. Last night it was minus 2 outside, I used my van like a bothy, I didn't have any heating on and inside it was +2 degrees when I got into the bed and +1 at 3am. I was wearing OEX's Long Johns and long sleeved base layer top, merino socks (all of which I normally wear under a down jacket and maybe down trousers and even down booties when using my quilts), I also wore an Alpkit Griffon lightweight fleece top (no wonder you get hot).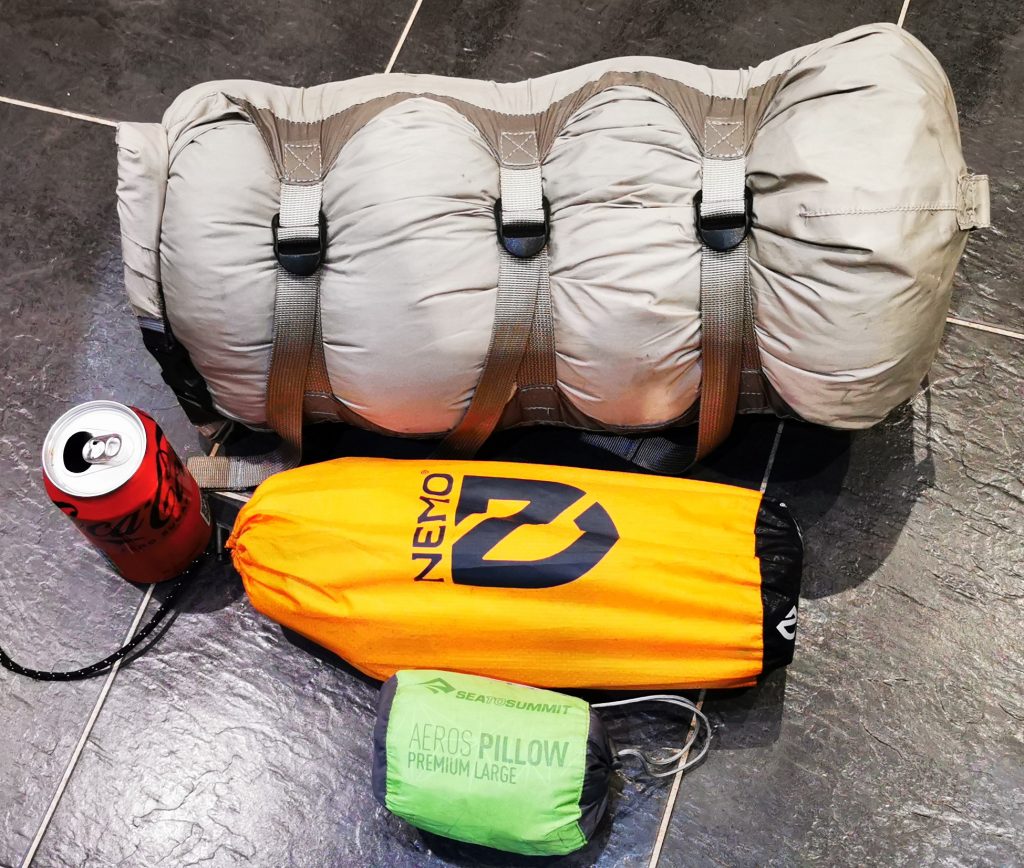 Along with my Aeros Premium Large Pillow and my tiny Flextailgear Tiny Pump/light the whole "sleep system" weighs in at 2115grams. Certainly not ultralight, but if it gives me 8 hours of sleep then the extra kilo has to be worth it over "ultralight kit" in my mind. Will it work for you if you don't sleep well while wild camping? 
Do you lay awake throughout the night being uncomfortable thinking why the hell am I doing this? If it ticks your boxes like it did mine then yes, I think it probably will. If you generally sleep well already and are happy with what you currently use, then well done for getting this far.
Here's Sierra Designs video which explains the thinking behind it. If you're interested, then a number of companies stock them in the UK and you can expect to part with round £220.
Thank you John for your thoughts.