The weakest part of any sectioned pole will always be the spigot where the sections join. On a well designed pole used correctly, it doesn't cause a problem. Poles are very strong when subjected to compression forces but what about those stresses applied when subjected to bending forces which might occur if the pole is set at an angle?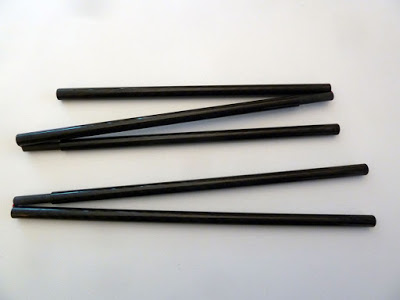 Shock-cord – it's there for a reason.
Increasing the wall thickness of the spigot is the obvious safeguard but by how much? A solid joining spigot would be the perfect solution but most poles have an elastic cord running through their centre to hold the sections together. Simply removing the cord and having loose sections is one answer but using a pole made from unconnected sections can prove frustrating … especially if you're not blessed with dexterity and patience.
Is there a way of incorporating solid spigots into a pole and still being able to securely hold the individual sections together? There is now.