It's rained on and off all day but the last four hours have seen the sporadic showers morph into something much more continual. A mixture of pedalling and pushing through the darkness allowed little time to think of such things but twenty minutes ago, that came to an abrupt and welcome halt with the arrival of a slate roof and four thick, cold stone walls.

My left arse cheek is now uncomfortably perched on the metal frame of a long deceased deckchair. Balance is difficult but I'm trying hard to maintain the status quo while attempting to prise my sodden shoe from my equally wet foot. With my footwear removed, I stand and roll my shorts down to the floor, then pick up the pile of mud and material and place it on a nail next to my dripping jacket. Attention is diverted back to my feet; with my socks removed I paddle over to the door and ring them out into the night before laying them to rest beside my shorts.

The process continues in a similar fashion to removing the skin from an onion. Each layer removed reveals another wet but slightly drier one underneath, until eventually, there's nothing left covering the waxy skin except for goose bumps. A quick rub down with an old newspaper gets the blood circulating and I push my hand into the depths of my bag and grope for the warm touch of dry clothes. The next stark bollock minutes that separate nakedness and clothed, feel like hours but twenty minutes after first squelching through the door, I'm eventually dry and warm.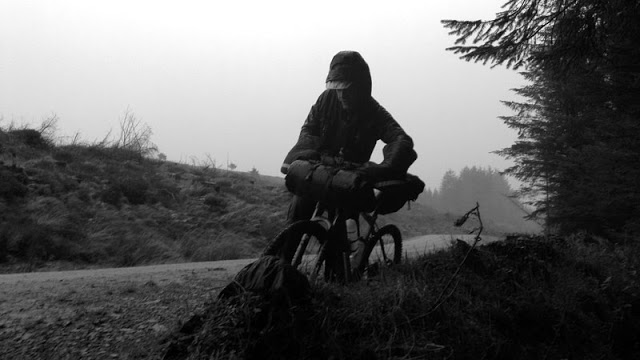 The above is a small glimpse into a world that anyone stupid enough or adventurous enough – depending on your point of view, will be familiar with. I'm sure some people with less of an adventurous / stupid streak will read it and think, 'what did you expect, it's winter?' Sadly, the answer to their question is probably, 'too much'. It may have been windy and raining but my stupidity is guided by experience, meaning that I didn't venture out dressed in an Hawaiian shirt and Hush Puppies. On the contrary, I left home seemingly prepared for the inevitable. A jacket with a three figure price tag, shorts that cost more than a flight to Europe and socks so expensive you'd be forgiven for thinking you were buying a pair for each day of the week. I'd invested a not inconsiderable sum in items designed to keep their occupant shielded from the watery world outside, yet, there I was, soaked to the skin on a welsh hillside after a not untypical November day. How could this be? The labels all proclaimed '100% waterproof', they didn't say, 'waterproof for a bit' or 'it'll do for half an hour' – they said 100%, no caveat, no ifs and no buts; 100% as in absolute, cast iron and dead cert.

The realist that resides within me, knows that a small pinch of salt should be rubbed into all 'waterproof' clothing before use but like so many times before, I couldn't help but feel let down. I don't believe for one minute that clothing manufacturers are blatantly mis-selling their products but I also find it hard to believe that the vast majority are tested in what might be termed, 'the real world'. I'm sure there's lots of lab tests conducted and perhaps someone wears one beneath a sprinkler for five minutes but are they actually tested in conditions that you or I might subject them to? Rain measured in hours and inches not minutes and millimeters, wind capable to tearing down trees and hail that will blind you should you dare lift your gaze. Maybe it's time the industry introduced a new rating, a gold standard, the ultimate guarantee of performance and perhaps they could call it 'Bikepacker Proof'?