I was a little surprised when the mountainbike world seemingly fell head over heals in love with 650b. It appeared to be a whirlwind romance, an overnight infatuation and one I couldn't understand. Now, don't misunderstand me, I did my best … I looked at the figures and scratched my head, I begged and borrowed the occasional bike and I rode them with an open mind but still I didn't 'get it'. Perhaps it's deep rooted cynicism lurking within me that makes them feel no different to something sporting 26″ wheels or maybe, it really is a case of the Emperor's new clothes? Whatever the reasons for my misgivings, I didn't need to remain confused and bemused for long. Luckily, someone within 'the industry' decided to apply the PLUS principle to the nondescript, middle of the road wheel size and turned it into something I 'do get'.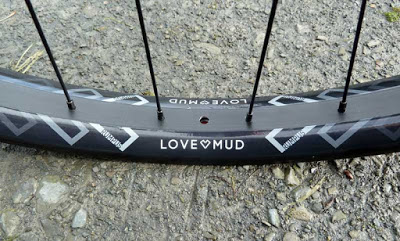 Subtle – we like subtle.

In very simple terms, PLUS involves fitting what might be considered an oversize tyre onto an appropriately over-sized rim and sticking them on a bike. Why? might be a reasonable response to that last sentence, so for anyone who has just mouthed the letters w, h and y silently to themselves, allow me to highlight some of the benefits. A wider / taller tyre has a larger air volume which in turn means more inherent cushioning or suspension if you'd like to think of it that way. The rim / tyre combination also allows the use of lower tyre pressures, which not only allows us to take full advantage of the additional cushioning but also increases grip and if recent thinking is to be believed, lowers rolling resistance. The larger circumference also helps 'flatten' the trail, in just the same way that a 29er rolls over things better than something 3″ smaller. I also personally believe, that the larger tyre (mainly due to the additional mass and the force of inertia) produces a similar sensation to what I imagine driving a runaway steamroller must feel like – unstoppable!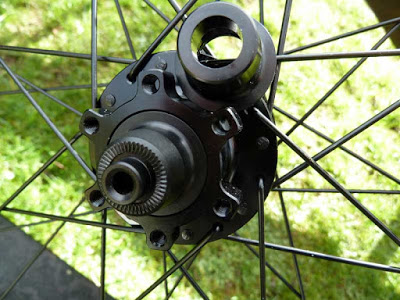 QR to bolt-through – change bike, change fork, change spacers.
While I'm sure all of the above sounds interesting or at least vaguely intriguing, you might be wondering what any of it has to do with you? You already have a bike and it's not one designed for 650b+ and besides, even if you wanted a new bike, the 'fun police' would soon persuade you otherwise. Well, I'm here to tell you that the benefits of PLUS may be within your grasp without the expense of a new bike. Many 29ers can happily accept 650b+ wheels and tyres, whether that's intentional or a rare and happy coincidence I'm not sure but either way, it's good news. A simple change of wheels and tyres might be all that's required to transform your 29er into something that still feels like a 29er … but a grippier, softer, unstoppable one.
If you've been anywhere near a computer within the last five months, you're probably aware that AlpKit have branched out into the bike world. Besides their Sonder bike range, they also have a parts / accessories range called, Love Mud and these Rumpus wheels are one of their new products. I'm still awaiting the arrival of Gwyn the Post with some new tyres, so I thought I'd give you a quick run-down before I get them covered in a thick coating of that lovely mud.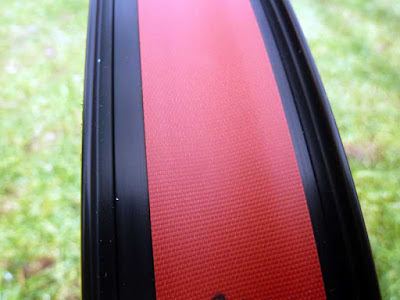 45mm wide and tubeless happy.
Lets start with the most obvious bit – the rims. Firstly, they're 45mm inside to inside so will provide a stable platform for your larger than life tyres. They're also tubeless compatible and have a very pronounced 'bead well', meaning your tyres should remain nice and secure even when pressures drop to 'are you sure' levels. They're capped of with a nice anodised black finish and subtle Love Mud graphics.
In these days of multiple standards, it's important to future-proof yourself whenever possible and the Love Mud hubs allow you to do that. These can be converted between 100mm QR and 100mm 15mm front and 135mm QR and 142mm rear with a simple change of included end caps, it's not 'tool free' but requires no more than two minutes, a cone spanner and an allen key. As you might expect, the aluminium axle spins on sealed cartridge bearings as does the aluminium freehub body. There's six pawls living in there too, which should help keep things ticking along nicely and transfer all that awesome power your legs develop to where it's most use.
Joining the hubs to the rims are 32 plain gauge, black stainless spokes accompanied by brass nipples. Straight out of the box, they're true, tight and evenly tensioned … which surprisingly, isn't something you can say about all pre-built wheels. Weights seem pretty reasonable with the front weighing 1238g and the rear 1342g.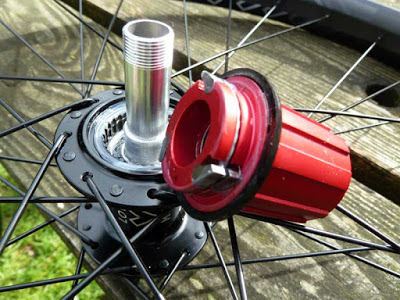 The bit that makes the clicky noises.
I'll report back once I've put a few miles on them but in the meantime you can nip over to Alpkit and get yourself a pair should you so wish. Rumpus 650b+ wheels £199 the pair, delivered.