Bikepacking … exposed, desolate moorland, high rocky mountains and unrelenting, pathless blanket bog – yeah? No, not really. While these gems may be included, it's unlikely that they'll form more than 30% of even the hardest, most stupid or ridiculous route. The fact is, when bikepacking in the UK, it's highly likely that half of what you ride will actually be tarmac. In some respects, the sealed tarmacadam road is a friend to the bikepacker. It allows us to cover ground relatively quickly and without using too much energy. It acts as a link to join those boggy moorland death-marches together and even gives us an escape route should good sense dictate a change of plan.

Obviously, cycling is a broad church and there are those amongst us who will happily and quite willingly cycle up the A1. The rest of us tend to avoid the busier roads in favour of the little lanes that criss-cross the countryside, many of which see virtually no motorised traffic – it's generally safer and an altogether much more pleasant experience. There's literally thousands and thousands of miles of suitable lanes throughout the country and Jack Thurston's 'Lost Lanes' series of books will help you discover some of the best.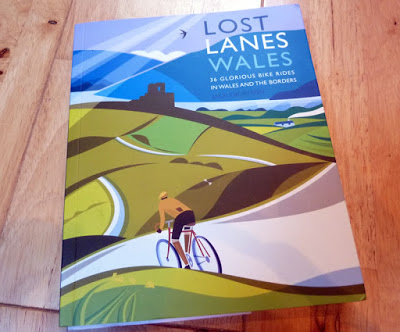 Lost Lanes Wales is the second book of the series and if you've not already guessed, it features tarmac treasures from across Cymru and the borders. The book contains thirty six routes, split into north, mid, west, south and the border regions. There's certainly a varied and interesting mix ranging from mountain passes and coastal jaunts to wooded valleys and meandering rivers. Many of the routes featured aren't the 'obvious' ones people might expect, so even if you know Wales well, you're still likely to find something new and as yet unexplored. Alongside the stats (including the all important cafe and pub stops) of each route, there's also a map, gradient profile, some nice photographs to whet the appetite and best of all, some very well researched background information, which really gives you a feel for what to expect. In an effort to help you determine which routes you might prefer, there's a useful listing that gives a 'Top 6' for different categories, including – best for weekends away, best for families, best for wild camping, best for pubs, etc. It's a useful addition, particularly if you want to take the kids or a non-cyclist out as it helps you select a ride that best suits their fitness / experience and something which is very important – their interests.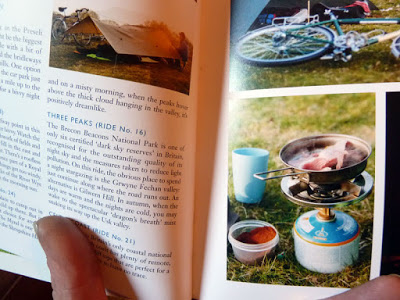 The book isn't targeted at bikepackers or mountain bikers, in fact I don't think it's targeted at any one specific group – it's just for people who enjoy riding bikes, which if you're reading this, probably means you. However, from the bikepackers perspective it's very useful. Aside from simply pointing you in the direction of some enjoyable rides, many of the routes could and can be dissected and parts interwoven to fabricate something longer or to help seamlessly 'join the dots' between rides and areas you already know. Lost Lanes, may contain 36 routes with maps and links to downloadable gpx files but it also encourages you to look beyond its pages and explore. I've no idea whether that's intentional but reading it really does make you want to reach your maps down off the shelf and get out there, not to record times or beat some virtual competitor but because it's fun … any book that can make you do that, has to be good.

Lost Lanes Wales available from Wild Things Publishing and the usual suspects.