Whether you think 'Gravel' is (a) the new cycling religion, (b) an exercise in good marketing or (c) simply a way of making roadies feel better about themselves, matters not because no one can deny that gravel is now at the forefront of cycling and appears more popular today than it was last week … please don't be alarmed by that last paragraph. I've no axe to grind with gravel, although I won't deny that there are occasions when I'm both suspicious of 'the industry' and somewhat bemused by the seriousness some riders appear to place on what is really just 'dicking about on pushbikes'.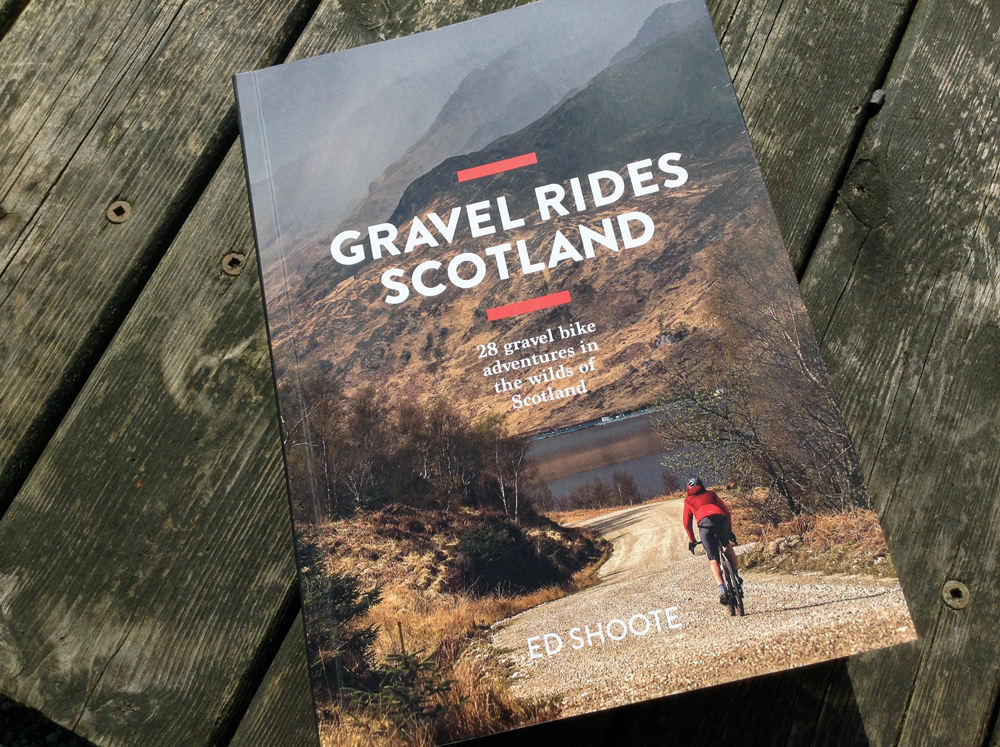 'Gravel Rides Scotland' is a new guide book that should really be of interest to everyone no matter what their views or opinion. It includes twenty eight different rides that cover a vast area from the Borders to the NW Highlands and everything in between. I say, 'interest to everyone' because no one in a hi-viz jacket is going to be stood along the Loch Tay shoreline telling you you must turn round because you're not sporting drop bars and your tyres are over two inches wide … while the routes contained are suitable for gravel bikes, a mountain bike will also be very much at home amongst them.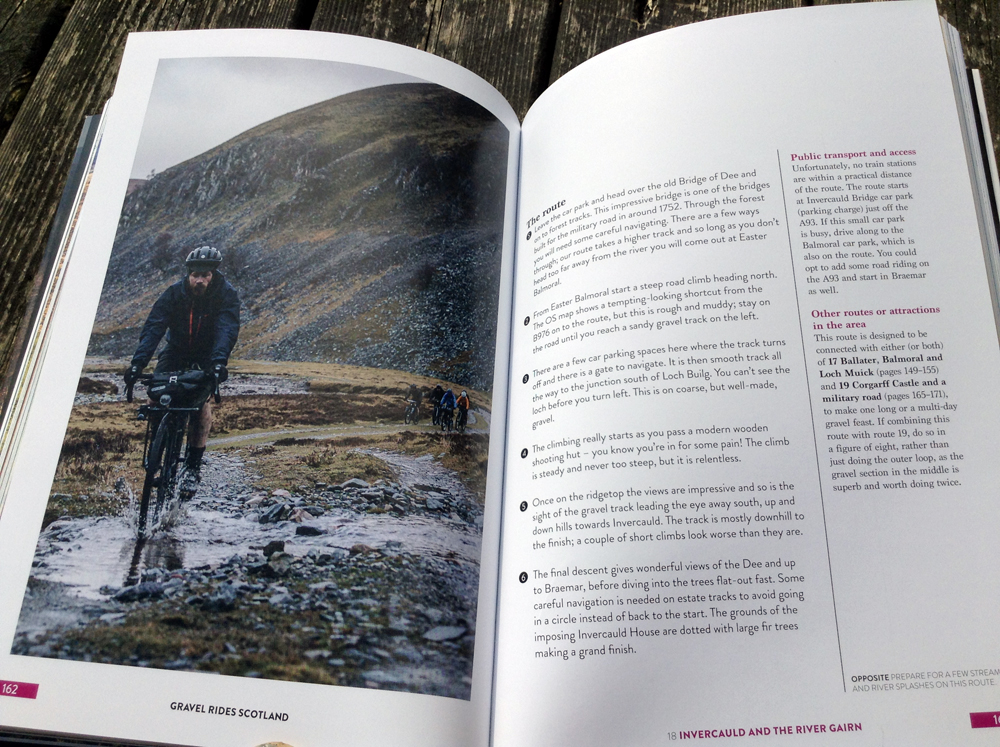 The book is sub-divided into areas and each contains between three and six different rides. They vary in length with the average distance probably around 50km but some a little shorter and one or two, double that length. Each route begins with an introduction and details about the general area before providing the reader with a route over-view. The actual route follows with notable points highlighted on the accompanying map – which by the way are nice and clear but do take an OS along with you. There's plenty of photographs to look at and draw inspiration from and I'm glad to say, that they portray Scotland in ALL its glory and not just those fleeting sunny summer afternoons. My personal knowledge of Scottish tracks isn't comprehensive but it's enough to know that some of the routes within a given area could be quite easily linked to provide some good multi-day options for the ditch-sleepers. All in all, it's well written and presented and deserves a spot on the bookshelf of everyone who prefers their cycling away from the busy tarmac.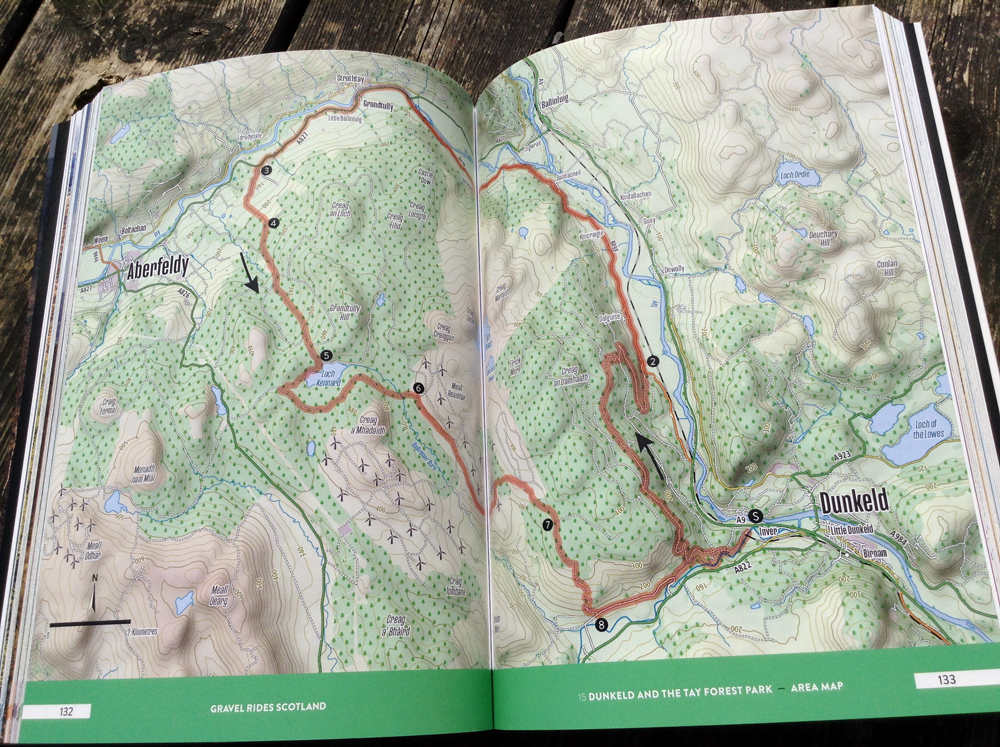 Available directly from Vertebrate and costs £25