Although 'Bear Bones' is only five years old, it was actually conceived over three years earlier. I realise that's quite a long gestation period but these things can't be rushed. As a pre-bikepacking bikepacker, a random post on Singletrackworld caught my eye. Its title contained the words 'great divide' and loosely woven through the thread was the question, "why isn't there anything like the GD in the UK?"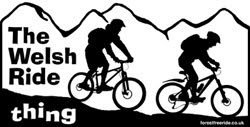 If you own a T shirt with this on, congratulations … only 10 were ever printed.


If you know anything about the GD and the geography of the UK, then the answer to that question will be blindingly obvious. However, even allowing for our nations shortcomings there were a few individuals (and I do mean a few) who expressed an interest in doing something similar. Now, the UK might not be on the same scale as the good ol' US of A … Texas alone is nearly three times bigger than the entire United Kingdom but I like to think, what it lacks in size, can be compensated for with variety, weather and hills. So, with the word 'similar' bouncing about my otherwise empty head, I typed some words which conveyed the message that I was willing / stupid enough to put something 'similar' together for anyone keen to take part.

With the invitation issued, most of the previously interested parties quickly disappeared until those remaining could be counted on the fingers of one and a bit hands. With a suitable date agreed upon, I set about planning something 'similar' and by the time I'd finished what emerged looked nothing like the GD at all … the similarities started and stopped with riding a bike and carrying your own gear. At this point in time, the creation was a nameless entity. It didn't conform to any previous event formats so was nigh on impossible to pigeon-hole, it wasn't a 'this' and it wasn't a 'that' … until an email dropped into my inbox. It's author was obviously as confused as everyone else, so I assume in an effort to avoid the ever alert spam filter, he'd simply entitled his email, 'Welsh Ride Thing'. Although never formally christened, the name stuck and seeing as I still struggle to explain quite what the WRT is eight years later, it seems as appropriate now as it did then.

In 2008, summer arrived at the end of May and accompanying it were a handful of guinea pigs on push bikes, eager to unleash their presence on the unsuspecting countryside. They returned two days later, a little burnt, slightly weathered and perhaps more surprisingly – happy. The story could have ended right there had those riding not shown quite so much enthusiasm but luckily they did and before they departed for home, the 2009 WRT was already being planned.

No matter how loudly nine people shout, it's unlikely they'll be heard amongst a chattering sea of thousands but a single voice can be heard clearly when people want to listen … Singletrack magazine asked for some words and pictures and within a week of publication the floodgates although not exactly wide open, had been prised a little further apart, allowing a few more people a squint into the gloom. Although the article raised a little interest and a few eyebrows, I think it's fair to say that nothing much changed in the twelve months between May 2008 to May 2009. A relatively small number of people continued to drag their bikes and themselves across the hills for a few days, while trying to ease the suffering by carrying as little as possible and less than acceptable. There certainly wasn't a 'bikepacking scene', not even a fledgeling one, just isolated individuals doing what they'd always done.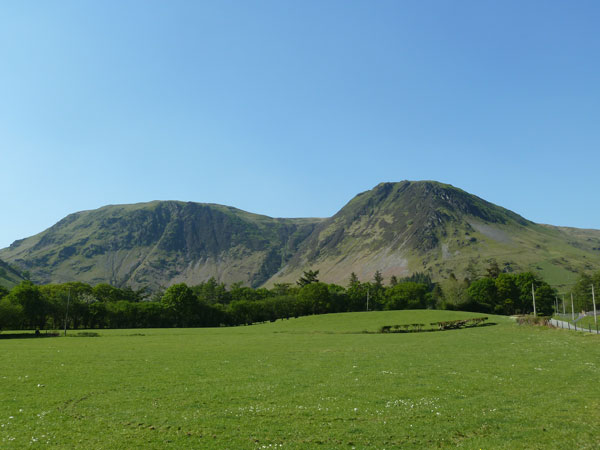 Sometimes it's even sunny …

You can wrap anything up in statistics and make it sound much more impressive that reality would suggest … entries for the 2009 WRT rose more than four-fold! Guinea pigs had been replaced by lemmings and for reasons known only to themselves, thirty nine turned up to bath in the dirty waters. Perhaps people had paid more attention to the previous years article than I'd imagined? I'd never considered that the format could or should be altered. A change of grid references pointing riders towards another seemingly random set of locations was all that was deemed necessary. It must have worked because beneath the superficial battle scars and thousand yard stares of those returning, were smiles, big toothy smiles hidden beneath a grimy veneer. I was a little surprised, I love bikepacking and everything that entails but it's been known for my tastes to lie to one side of those belonging to the general populace. The fact nearly forty other people seemed to like it or were at least very good at lying, wasn't really what I'd expected.

The WRT was now out of my hands. No one asked whether there'd be a third, it was assumed and taken as read … all I could do was try and steer it in some vague direction. It was decided that, if people wanted to do it, then maybe their efforts could produce some benefits for others along the way. Given the nature of the beast, the Wales Air Ambulance seemed like a worthy cause and when entries opened for the 2010 WRT an entry fee of £20 was levied. There'd been a smaller entry fee the previous year but that had purely been in place to cover the printing of T shirts and the building of a tea lake for returning riders. Armed with our charitable status, I set about hassling both the cycle and outdoor industries for prizes. It's not a nice job but the satisfaction of securing a 'yes' amongst the 'no's' became quite addictive and by the end of May, I'd amassed quite a pile of goodies to distribute to those lucky enough to have their name pulled from the orange dry bag that doubled as a hat.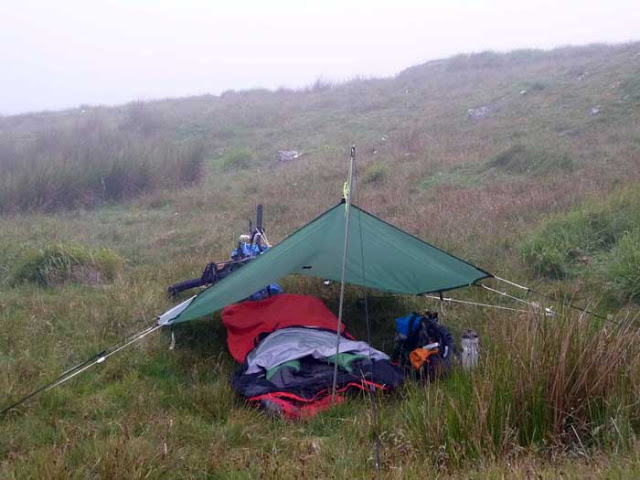 and sometimes it's not.

Once again numbers rose and in 2010 nearly sixty riders descended onto a small hill farm in back of beyond, not far from nowhere Wales for the third Welsh Ride Thing. In an effort to build a degree of anticipation and give prize sponsors an outlet for their generosity, a WRT blog now graced the world wide web. It was a simple affair containing some useful information, some less useful information and random nonsense that had entered my head that day. One thing it did do, was provide a focal point for anyone in the UK with an interest in cycling's grubbier side … it might have only been tiny but it was still a point.

So, three years in and still no public appearance of the cuddly bear … don't worry, he'll be along shortly in part 2.