The prize glistened just inches below the surface. I pushed my hand through the cool clear water and brought it to the surface. My faithful Leatherman made swift work of releasing the golden genie from its lamp. They say "be careful what you wish for" but the second I lifted the bottle to my mouth and felt a million tangy bubbles explode on my tongue, I knew that I couldn't have wished for anything else. Tarquin knelt by the crackling campfire, freshly caught salmon and wild garlic sizzled in the pan and the aroma hung like a heavenly low cloud beneath the spruce. Jerome was quiet, he sat with his back resting against a tall tree. A knife in one skilled hand and a half carved spoon nestled in the other.
Today was a good day. Our early efforts had been justly rewarded with a seemingly endless ribbon of singletrack that snaked its way off the open high mountains and lured us ever deeper through the trees and into the valley below. Our camp sat close to the waters edge. A canopy of trees framed the mountain vista that rose steadily from the far shore of the lake. We'd arrived late afternoon and once we'd washed ourselves free from the dust of the day we carelessly bathed in the majesty and splendour of our new home.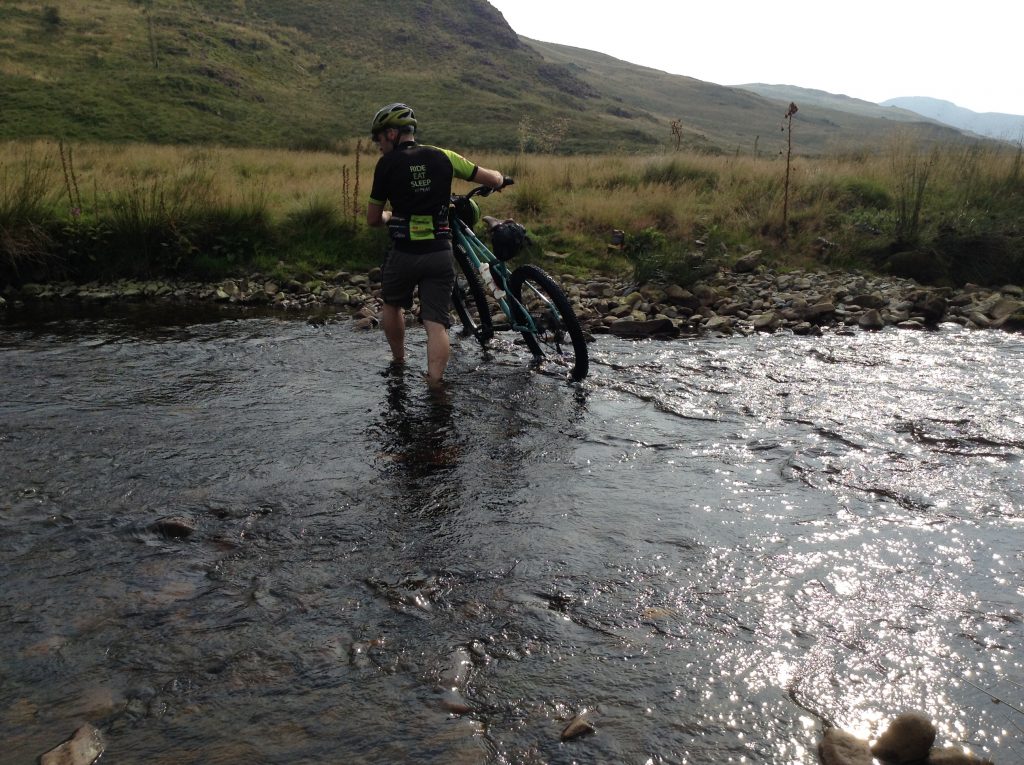 A smudgy charcoal dusk fell over our camp but we had no need for shelter and sleeping bags by the fire would provide all the sanctuary we required. I lay on my back looking at the stars twinkle and wink through the trees above. My mind thinking of tomorrow and the adventure it would bring. I closed my eyes for the final time and slowly drifted off to the mellow sound of Jerome playing Mumford and sons on his grandfathers old harmonica.
What a lovely piece that is. An inspirational and aspirational peep at the bikepacking life from the school of impressionists but perhaps sadly, for most of us, it's also largely bollocks. Selling the lifestyle sells products and a betrayal of the truth for a portrayal of something less tarnished and altogether more shiny isn't unusual. However, that tack can often leave the reader with elevated expectations which in turn may lead to crushing disappointment later on. In an effort to avoid this potentially unfortunate situation, I'd like to strip away the glitter and tinsel and re-paint that same portrait but this time from the school of British realism. I'm sure you'll notice a few subtle differences.
I knelt down on the damp earth and scooped up a mug of dark brown liquid from the drainage ditch that separated the bleak forest from the bleaker moorland that surrounded it. Pine needles floated on the surface but I consoled myself with the notion that I could sieve the bigger bits out through my teeth. John knelt beneath his tarp. He was shaking a lighter vigorously as though nearing the climax of some Satanic masturbation ritual. I took my lighter from my pocket and threw it towards him but before I could say "here you go" it hit him squarely in the eye. He retaliated with a jet black stare from his remaining good one. Dave sat quietly leaning back against a long abandoned roll of rusting fence wire. His usual chatty demeanour betrayed by silence. Regaining his feet, he began to slowly shuffle towards the edge of our small clearing. "It's no good lads, I'm gonna have to have a wild one, I reckon it's that pasty" he announced to no one in particular but all present.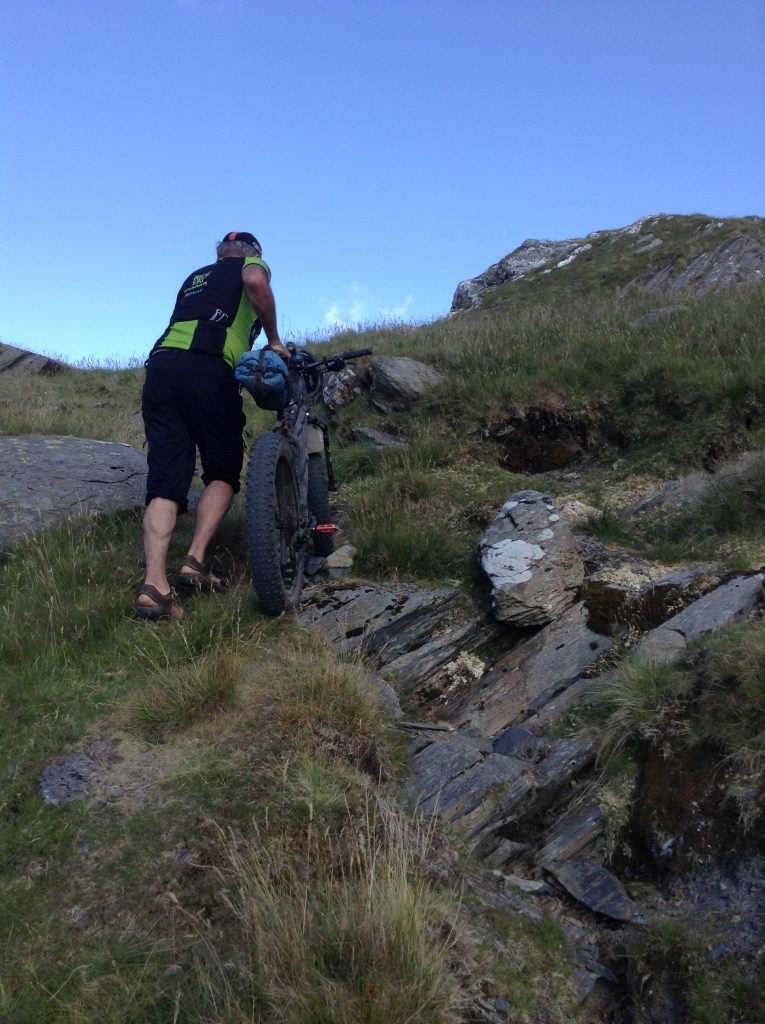 Beneath our canopy of gently dripping trees, the air was thick with the stench of misfortune and bad ideas. Breakfast had been a petrol station forecourt affair rather than the full English we'd imagined and a miscalculation concerning our exact whereabouts had resulted in an impromptu three mile time trial along a busy stretch of the A470. Yet, here we were sipping Pot Noodle, crunching Monster Munch and drinking out of date sachets of 3 in 1.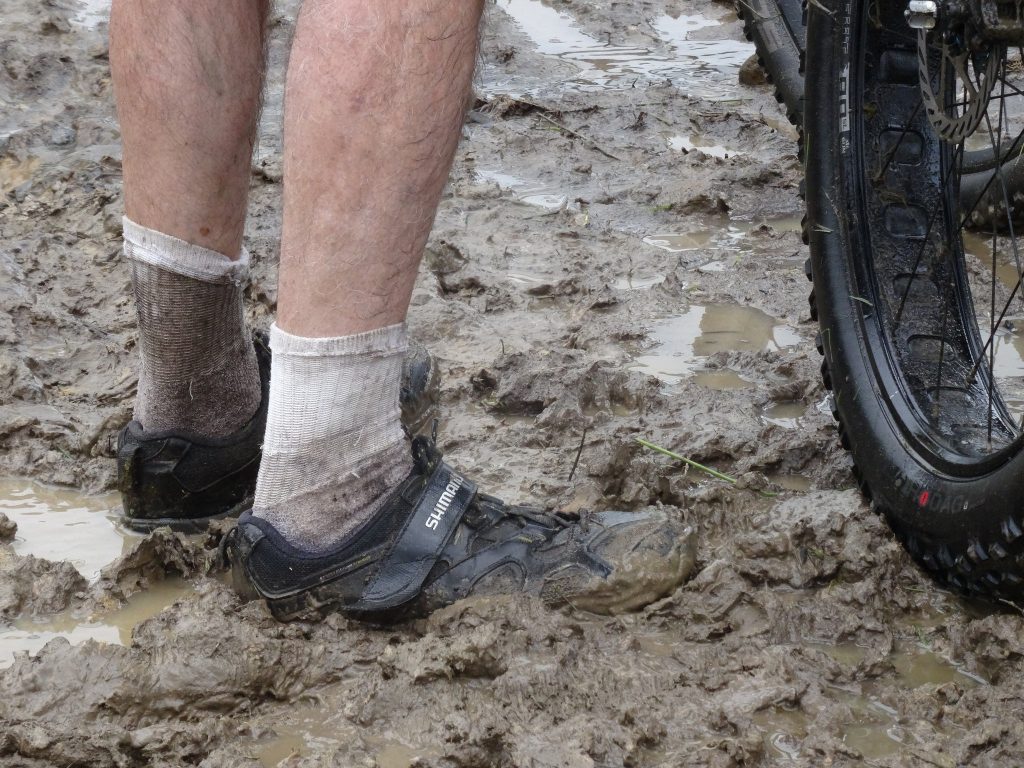 Darkness arrives quickly in early March and as it came joyfully skipping through the trees, I noticed it was hand in hand with its companion 'cold' who upon arrival, lay beside me and gnawed at my bare legs like a mischievous puppy. "Bugger this, I'm getting in me pit" I said and so began the long-standing ritual of trying to gain access to an uncooperative bivvy bag and then deciding that you'd better have another wee only once you'd eventually succeeded. I lay looking up at the two and a half square metres of nylon that served as my roof and pondered tomorrow. I closed my eyes for what I hoped would be the final time and tried hard to block out the sound of snoring that now vibrated through the dank forest we called home.