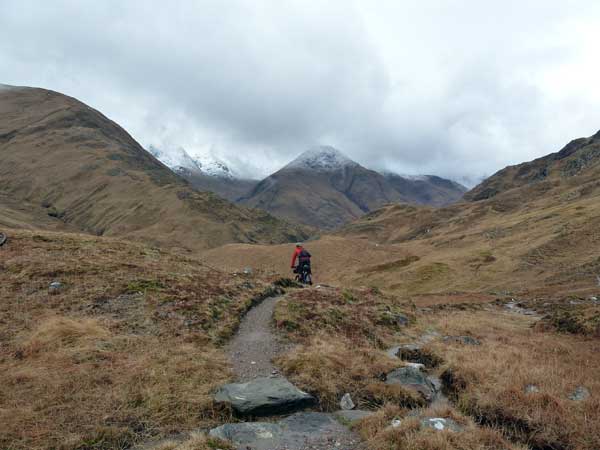 Here's to another year
of two wheeled tramps on tour

Bikepacking is a relatively new term to describe what could simply be thought of as camping with a bike. It's been around in some form for as long as there's been bicycles, it's something you can choose to make as simple or complicated as you like. Some people love the specialist gear, for others it's an escape from the grind of everyday life and for some it's the wild and remote places that draw them … or maybe an unquantifiable mixture of everything.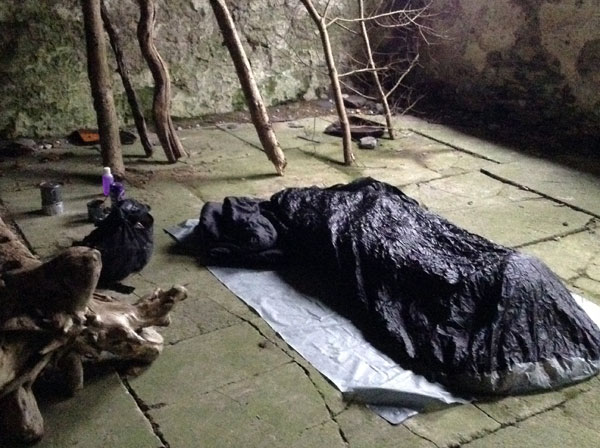 At first glance the whole bikepacking thing can seem a little daunting … Where do I go? What do I take? Do I need this or that? Hopefully Bear Bones can help. If you need advice about something, whether it be kit, routes, training or whatever, then sign up for the forum. It's a friendly place and there's a wealth of experience to draw on. If you're looking for a product review or MYOG instructions then visit the blog, there's new stuff added all the time. A growing number of bikepacking events and dare I say 'races' take place throughout the UK all year. For those looking to push themselves and get the miles in, there's the BB 200, the Cairngorms Loop and the Highland Trail 400. If something a little gentler appeals then have a look at the Welsh Ride Thing or El-an Back or simply join one of the trips on the 'Anyone playing out?' section of the forum.
2013 looks like it's shaping up to be another bumper year for bikepacking both home and abroad, so whatever your motivation, pack your bike and get out there!